Samsung Galaxy S10, S10+, and S10e prices: See how much your favorite S10 model will cost
19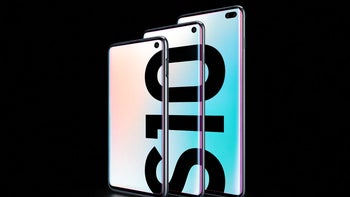 For the first time ever,
Samsung today announced
no less than four different high-end Galaxy S phones in one event. However, only three of them will be available to buy in the immediate future in the US:
Galaxy 10e
,
Galaxy S10
, and
Galaxy S10+
. The fourth model -
Galaxy S10 5G
- will be launched sometime later in 2019, initially only on Verizon.
While the price of the Galaxy S10 5G hasn't been unveiled, Samsung is already sharing full details on the prices of its other three S10 smartphones, all of which have at least two different versions with varying amounts of RAM and storage space.
With the Galaxy S10 series, Samsung is trying to offer something for everyone - well, everyone who can afford to pay over $700 for a phone. Make no mistake, regardless of the Galaxy S10 variant that you want, you're getting a very powerful phone, as all models sold in the US include Qualcomm's high-end Snapdragon 855 processor aided by plenty of RAM. But different configurations, sizes, designs, and extra (or missing) features all account for the fact that S10 prices vary greatly - from under $800 to over $1,500.
Here's exactly how much the new Galaxy S10 phones will cost, from the cheapest to the most expensive model:
Galaxy S10e with 8 GB RAM, 128 GB storage: $749.99
Galaxy S10e with 8 GB RAM, 256 GB storage: $849.99
Galaxy S10 with 8 GB RAM, 128 GB storage: $899.99
Galaxy S10 with 8 GB RAM, 512 GB storage: $1,149.99
Galaxy S10+ with 8 GB RAM, 128 GB storage: $999.99
Galaxy S10+ with 8 GB RAM, 512 GB storage: $1,249.99
Galaxy S10+ with 12 GB RAM, 1 TB storage: $1,599.99
At $1,599.99, the Galaxy S10+ with 12 GB of RAM and 1 TB of storage space will become Samsung's most expensive mass-produced phone to date*. For comparison, the company's most expensive handset of last year was the Galaxy Note 9 512 GB at $1,249. Even Apple's top-of-the-line iPhone XS Max 512 GB is cheaper than the S10+ 1 TB, costing $1,449. Granted, Samsung could try to justify the record-high price of its new smartphone with the insane amount of storage space that this is packing. We're not quite sure if there are any customers out there who
really
need 1 TB inside a phone, but that's another story altogether.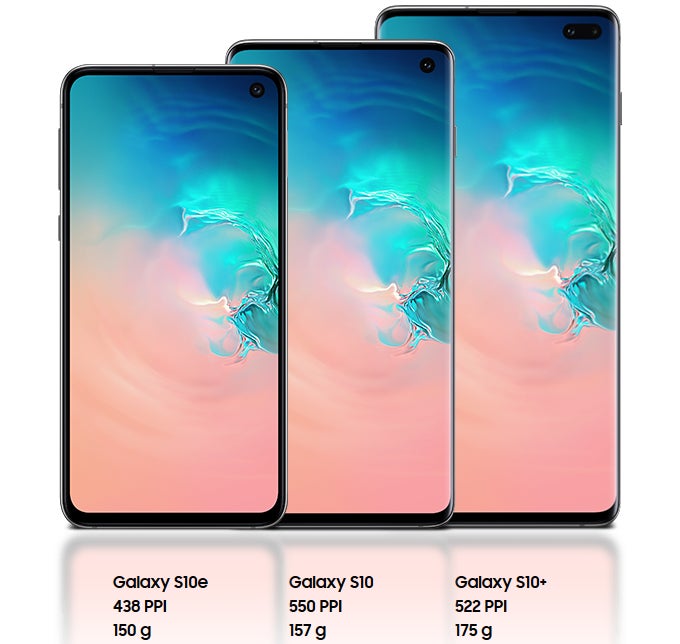 Samsung offers pre-order gifts, but S10e buyers are left out
All Galaxy S10 models (minus the S10 5G mentioned at the beginning of the article) will be available to pre-order starting tomorrow, February 21. You'll be able to get the new phones unlocked, as well as on Verizon, AT&T, T-Mobile, Sprint, US Cellular, Xfinity Mobile, and Spectrum Mobile. The official release date for the S10e, S10, and S10+ is March 8.
Customers who pre-order a Galaxy S10 or Galaxy S10+ from February 21 through March 7 will get a free pair of
Galaxy Buds
wireless earphones (normally priced at $129.99), plus $50 off any official Samsung accessories. This will be available for both unlocked and carrier variants of the S10 and S10+. In case you're wondering, there will be no such pre-order gifts for Samsung Galaxy S10e buyers. In other words, if you want freebies, don't get the cheapest handset.
If you have an older phone that you wish to trade in for a Galaxy S10 (regardless of model), Samsung will offer you up to $550 for it. Of course, trade-in values will depend on what old handset you are willing to exchange for an S10 - you can get the highest amount of money back only if you trade in a really valuable phone (think of the iPhone XS, Google Pixel 3, or Galaxy Note 9).
* - The unique
Samsung Galaxy Fold
, announced at the same time with the Galaxy S10 series, will be even more expensive, costing a whopping $1,980. However, this phone will not be released before April 26.