Xfinity Mobile completes rollout of new MVNO
9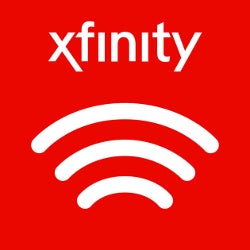 Was it
really back in April when we told you that Comcast had unveiled Xfinity Mobile?
The hybrid MVNO uses the large number of Xfinity hotspots available, approximately 18 million at last count, along with Verizon's LTE network. This morning, Comcast has announced that Xfinity Mobile is now available nationwide through the cable giant's newly designed retail stores, or online at XfinityMobile.com.
According to this morning's press release, the average consumer can save 30% by making the switch to Xfinity Mobile. The service is available to Xfinity Internet subscribers and offers them up to five lines of unlimited talk and text. Subscribers receive 100MB of shared data across the entire account, and then have the option of adding more data through one of two plans. For $45, each user on the account gets unlimited data. There is one caveat. Any line consuming more than 20GB of data in one month is subject to a reduction in data speeds.
The second option, which Comcast says is the number one choice among the majority of Xfinity Mobile subscribers, is to pay $12 for each GB of shared data. And within each account, users can choose between having unlimited data, or buying data by the GB.
Xfinity Mobile users will also have the opportunity to select one of the most popular phones on the planet. The
Apple iPhone 7
,
Apple iPhone 7 Plus
,
Samsung Galaxy S8
and
Samsung Galaxy S8+
were the top four handsets worldwide based on shipments made during the second quarter of the year
. Other phones available include the
Apple iPhone 6s
,
Apple iPhone 6s Plus
,
iPhone 7
and
iPhone 7 Plus
(PRODUCT) RED Special Edition,
Apple iPhone SE
,
Samsung Galaxy S7
and
Samsung Galaxy S7 edge
. And for those who are not a phone snob, the
LG X Charge
. The latter features a large 4500mAh battery, so you won't have to find an outlet to feed your smartphone every afternoon. Xfinity Mobile subscribers can pay for these handsets by making 24 monthly payments, or by making a one-time payment at the retail price.
"We created a unique mobile experience that's simple and saves customers money by connecting to our nationwide Wi-Fi network, and allows them to only pay for the data they use. Now that we're available across all of our distribution platforms, including our retail locations in all of our markets, we look forward to introducing even more customers to Xfinity Mobile-Greg Butz, president, Xfinity Mobile
source: XfinityMobile