9 things that would have made the Galaxy Note 9 even better
44
This article may contain personal views and opinion from the author.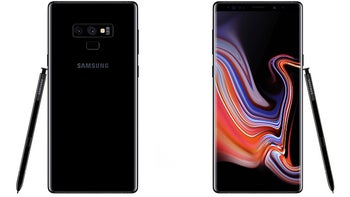 Samsung says the
Galaxy Note 9
is aimed at "those who want it all." But can you really have it all,
even at $999
, from a phone that comes mere months before
Samsung's true "next big thing"
, widely expected to adopt a bunch of groundbreaking new technologies in an attempt to
turn sluggish sales around
?
But take a closer look, and you'll find this powerhouse is not without its flaws. Even before the PhoneArena team could get the chance to rigorously review the Galaxy Note 9, I've been able to come up with a list of 9 things that would have made this excellent phone even better. Buckle up, because this is going to get divisive:
A lower price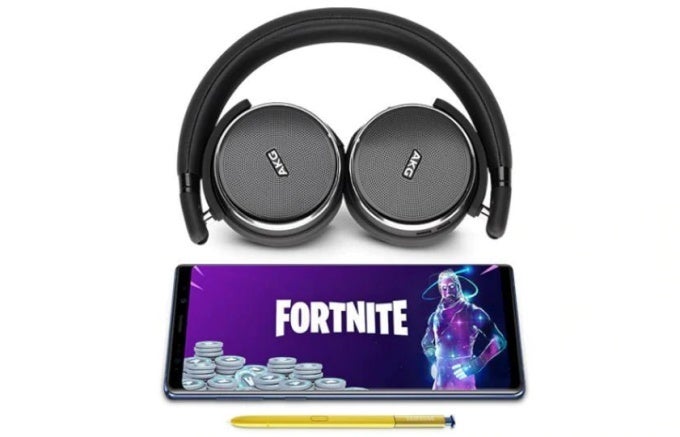 Freebies (
available with pre-orders
) are nice and all, but even though it doesn't work like that, Samsung could have taken the $299 that complimentary pair of AKG headphones is purportedly worth right off the Note 9's $1,000 MSRP. Or at least the $200 they're actually worth. $150, even $100 lower would have made a difference. Because let's be real, when a great device like the
OnePlus 6
can be sold for $529 and up (at a presumably small profit), there's no other reasonable explanation for the sky-high Galaxy Note 9 price than the aggressive pursuit of hefty margins.
That's a perfectly sound business strategy, of course, but it's also an elitist practice that makes some of those
Apple attack ads
feel hypocritical.
In-display fingerprint recognition technology
Do you really need a fancy new way to scan your fingerprint and biometrically unlock your phone in a split second? Probably not, especially if the in-display sensors available today are slower and less reliable than the best "traditional" solutions, like the one mounted on the Note 9's back.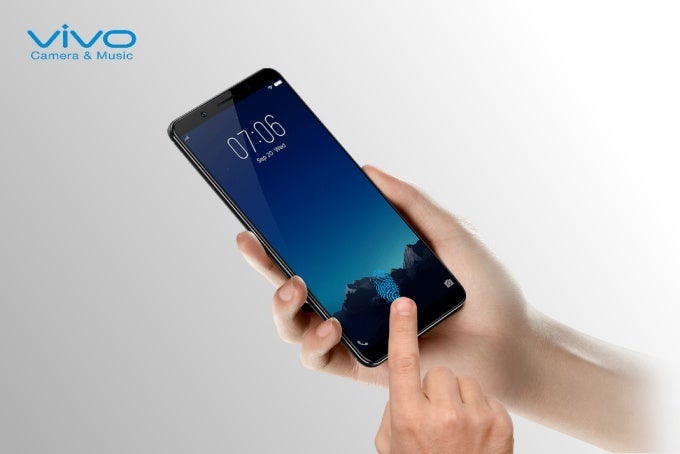 Still, this is a classic case of emotion overcoming logic. Also, bragging rights. Among other reasons, people used to buy high-end Samsung phones because they weren't afraid to take risks, embracing visionary new technologies before others would follow suit. This time around, the company may only be willing to
jump on the bandwagon
when it
becomes standard practice
, with many rival flagship and even non-flagship devices expected to beat it to the punch.
Better facial recognition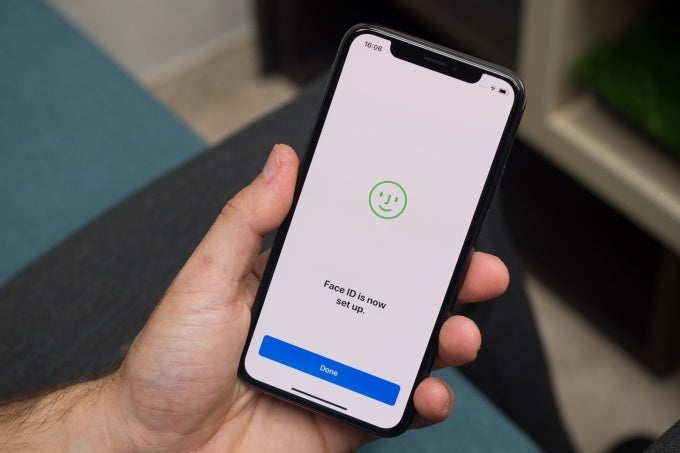 I'm not talking a Face ID-rivaling 3D authentication method... necessarily, but something a little better than what the
Galaxy S9
offered. Faster, more accurate, and above all, harder to trick. Again, the Galaxy Note 9 reviews are not in yet, so maybe, just maybe Samsung made some improvements without trumpeting them at yesterday's Unpacked event. But that doesn't really sound like Samsung, now, does it?
A third rear-facing camera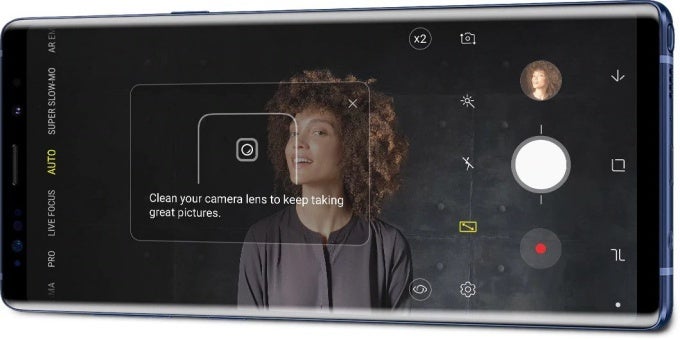 No, it's not (necessarily) about the
size
number, but sometimes it can be. The Note 9 may very well feature the world's best dual camera setup, but a third shooter could have allowed it to set a new standard in terms of advanced zooming capabilities in addition to flexible aperture and all that stuff. As things stand, 2x optical zoom and 10x digital zoom technology lets you capture pretty great detail at a distance, but perhaps not as sharp as you'd wish.
Both the
Galaxy S10
and
Apple's 2019 iPhones
are widely rumored to follow the suit of an
existing Huawei flagship
and
a couple of impending ones
, moving to triple imaging sensor arrangements, which signals this is not just some sort of a gimmick going nowhere. The world of augmented reality could also get a much-needed boost from a third rear camera, and although the technology is still rough around the edges (to say the least), you have to start somewhere. Remember, back in the day, the Galaxy Note family was home to a number of ambitious experiments, so why not renew that tradition?
Google Assistant integration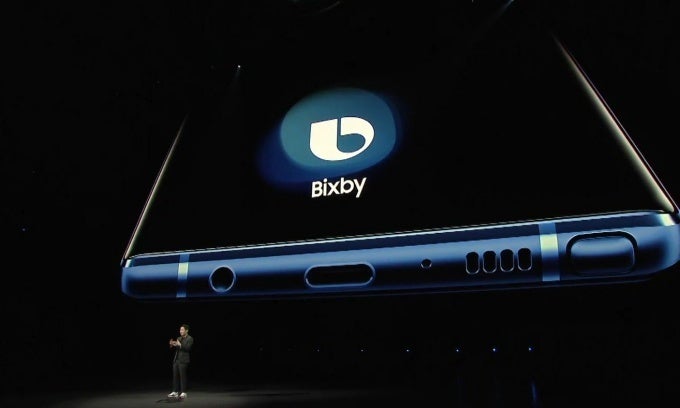 Bixby
is not happening. There, I said it. Or even if it is, Samsung's proprietary virtual assistant looks like it will need several years to catch up to
the competition's versatility
and
knowledge
. During those years, of course,
Google Assistant's skills
are likely to expand even further, making Samsung's efforts a Don Quixote-style windmill chase.
Does anyone remember those DOA
Tizen phones
? Samsung appears to be going down a similar road here, trying to reduce its reliance on a vital partner rather than strengthening their alliance and recognizing an area where Google has made great strides in a short period of time.
Gorilla Glass 6
Remember when Samsung had dibs on all the new technologies and new generations of essential features like Corning's ubiquitous Gorilla Glass screen protection? Those days are gone, and just like in-display fingerprint scanners, Samsung could end up adopting Gorilla Glass 6 after many of its rivals. That means the Note 9 is tough, but probably not as durable as an upcoming
Oppo handset
that's also likely to cost a lot less than $999.
A better smartwatch companion
Smartwatches these days tend to fly solo, and the
Galaxy Watch
is no exception, with standalone LTE connectivity supporting the making and receiving of voice calls on your wrist. But there's also a Bluetooth-only option that requires smartphone synchronization for... pretty much everything, which created a perfect opportunity for Samsung to (indirectly) increase the Galaxy Note 9's appeal.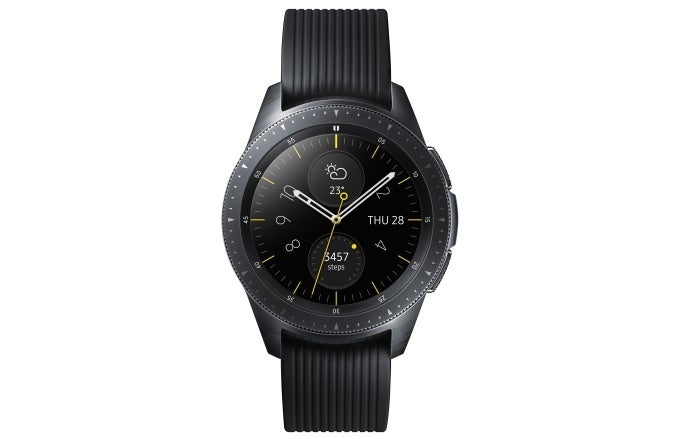 That's not really the case, as the Galaxy Watch fails to live up to its new name, looking way too similar to a
Gear S3
released a full two years ago. There doesn't seem to be anything special about the Galaxy Watch, further proving this product category is in a rut. Perhaps worst of all, no Galaxy Watch/Note 9 bundle deals have been announced... just yet.
Android 9 Pie
Yes, it could have been done. It was tight, but feasible. After all, Google allowed a number of partners to test the
Android P
update ahead of its
general release
, and the
Essential Phone
already runs stable Pie.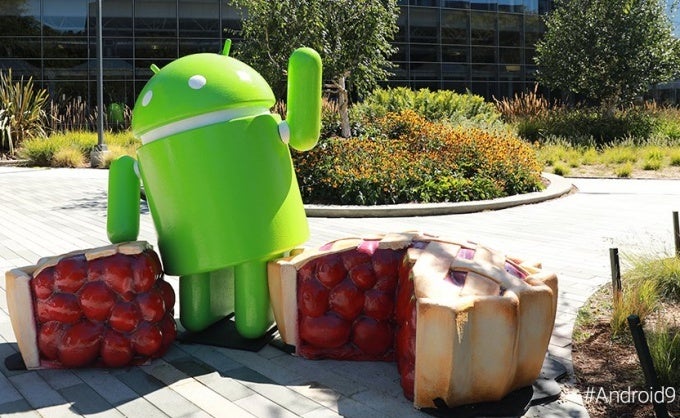 Unfortunately, Samsung insists on tainting the stock Android experience with an abundance of proprietary "optimizations" and add-ons, making the company's
software support mediocre
... at best. Oh, well, at least the Galaxy Note 9 comes with Android 8.1 Oreo, an OS version that hasn't rolled out to the S9 or Note 8.
A notch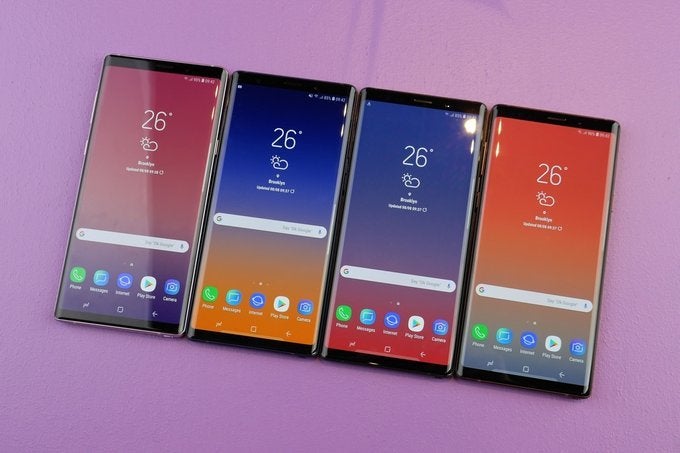 Just kidding, that 6.4-inch "Infinity Display" is pretty much perfect. A little large by certain standards, it squeezes into a phenomenally compact body (all things considered), sporting symmetrically thin bezels and curved edges. By the way, the new Super AMOLED screen is ever so slightly bigger than the one on the
Note 8
, but somehow, Samsung managed to lower the overall height of the device.