Mid-range smartphones with in-display fingerprint sensors could become standard soon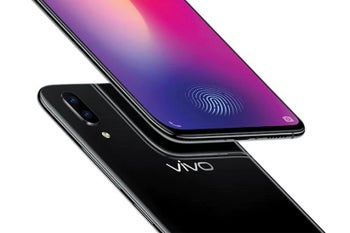 Despite being largely unknown in the Western Hemisphere, China-based smartphone vendor
Vivo made quite a splash
at the 2018 Consumer Electronics Show in Las Vegas back in January by unveiling the world's
first handset with in-display fingerprint recognition technology
.
The "invisible" biometric sensor gradually started to show up on more and more Vivo models, as well as devices from
Huawei
,
Xiaomi
, and
most recently Meizu
, but this is obviously still not what we'd call a mainstream smartphone feature.

According to a research and consulting firm, the technology that continues to be deemed immature and rough around the edges by a number of mobile device manufacturers is nonetheless spreading at a remarkable pace.

A whopping 42 million such fingerprint sensors are expected to be shipped in total this year, with more than 100 million units to follow in 2019. That would represent a large enough chunk of Android products to be sold worldwide next year for the technology to be considered "standard" in not just high-end, but also (upper) mid-range new smartphones.
While optical fingerprint scanners are easily the most popular type of in-screen implementation right now, ultrasonic adoption should ramp up in 2019 thanks to "Korea-based smartphone vendors" (cough,
Samsung
, cough).
Since the
Galaxy S10
will arrive pretty late to the FOD (fingerprint-on-display) party, Samsung is reportedly pulling out all the stops to stand out with recognition speed, accuracy, and reliability. That's where this ultrasonic tech comes in, although only time will tell which solution is better out in the real world.

The spread of screen-embedded fingerprint readers will also boost the global distribution of OLED panels, with 100 million of these extra-sharp displays going out in China alone this year.