Samsung Galaxy Note 9: all the new features!
6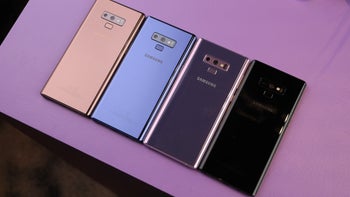 Alright, the new king of phablets is here — Samsung has just announced the Galaxy Note 9 and it's as awesome... and as a reiteration of last year's design as we expected.
But design is not the end-all be-all of smartphones. There's features to consider and, as is always in Samsung's case, the Note 9 is chock-full of features. Some old and some new.
What are the new ones, you ask? We are glad you did! Here are all the new features of the Samsung Galaxy Note 9!