This hidden Samsung Galaxy Note 9 feature is genius and every phone should have it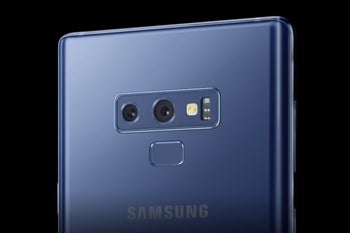 Okay, we might sound a bit excited, but forgive us as if this feature is indeed what Samsung says it is, it could improve the way millions of people take photos.
So yes, we were fascinated when we read about a simple new feature in the camera section of the
Galaxy Note 9
. The feature is called "lens smudge". Get it?
Okay, if you don't get the idea just by reading the name of a new feature, let us tell you that Samsung seems to have somehow figured out a way to tell you when you have smudges all over that camera lens and now officially warns you to clean the lens before you take a picture.
How does it do it? Magic, of course. Also... we have absolutely no idea. We have reached out to Samsung for an explanation, though, and will update this as soon as we get an answer.
Lens Smudge "intelligently detects blinks, blurs, smudged lenses...", says Samsung
Since we don't know the exact workings behind this magic and since Samsung highlights this as "Lens Smudge Flaw Detection" we do assume that there is some actual detective work being done and it's not just a nice reminder that pops up every once in a while (like it already does on current Samsung phones). Samsung also highlights "flaw detection" in the specs page for the Galaxy Note 9 alongside the new Scene Detection as brand new features. Lens Smudge will notify the user of a smudge on the camera once in a 24-hour period. Still, we don't find an answer to how exactly this feature works and we will wait for Samsung's answer on this to actually understand it.
If this is indeed the smart lens smudge detection that Samsung suggests, well... woohoo! And yes, also yawn, this probably seems like a boring thing for those common-sense people that always ensure their camera lens is clean and that are power users, but you would be surprised to learn how many people we see everyday that keep on snapping photos on their phones with a camera stained with oily fingerprints. And yes, it could be the front, or the rear camera, but a smudged camera almost seems more like the norm for the average user rather than an exception.
So thank you, Samsung, on behalf of the average user for figuring this out! Now, if only more phone makers figured out how to do this...