Galaxy Note 9 is $999, any takers?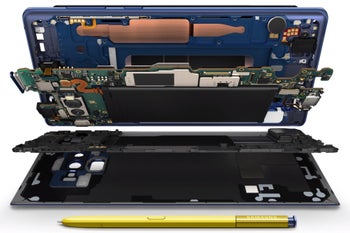 Samsung must have thought long and hard what to
price
a phone like the
Galaxy Note 9
, and the $999.99 number must have run on a loop at the back of the marketers' head, like a catchy jingle from a Mad Men episode. You might sniff at the fact that Samsung is asking a grand for a phone, making it 99 cents more expensive than Apple's most expensive iPhone, but it actually makes perfect sense.
The Note line is a niche product with a dedicated cohort of fans who rarely compromise with other devices. It is also superior to the
Note 8
in way more departments than a few tens above its price at launch would suggest. Still, the 9 is not for those who have the 8, but rather for those Note fans before it, for whom it makes a perfect sense to upgrade. Whoever gets the Note 9, though, will be getting the most advanced device money can buy in the mobile industry.
We can't think of another handset that combines such a high-res display with so much memory, giant battery, a zoom camera and advanced paraphernalia like the
newly-empowered S Pen
. Still, a grand for a phone would give anyone a pause, and that's why we wanted to ask if you intend to buy the Note 9 at this tag, or what's stopping you from splurging. There are
deals
, you know.