A triple-camera 2019 iPhone tipped to be Apple's biggest bet on AR
6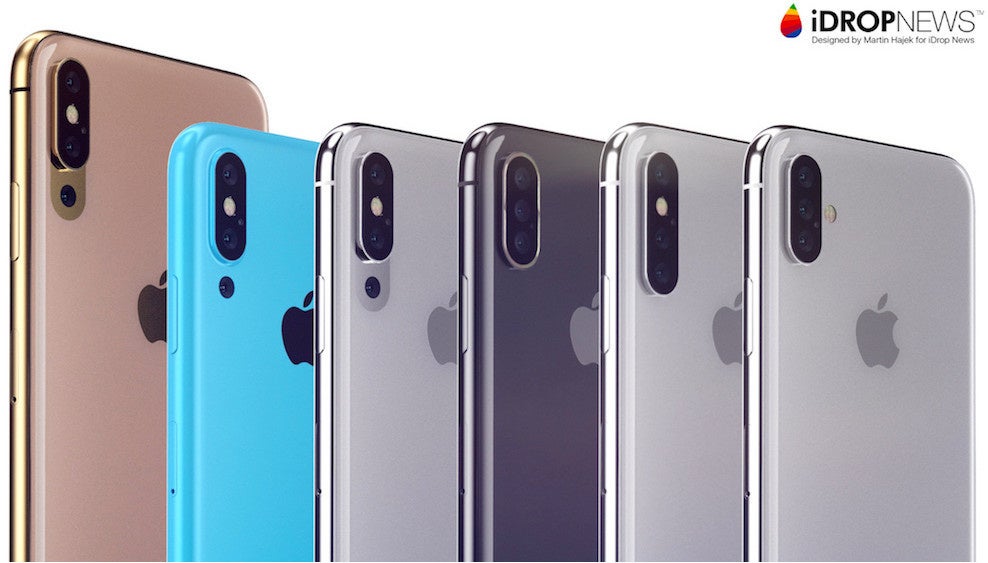 There are plenty of ways for Apple to go about a triple-camera iPhone, as you can see from Martin Hajek's concept here, but the AR element may bring design twists
Apple's CEO Tim Cook is betting big on AR, and he has said so on numerous occasions already. So far,
the only tangible thing
that has come out of it is an object dimension measuring feature in the camera app that will
arrive with iOS 12
, but next year this all might change drastically.
A report out of Korea claims that Apple has tasked the local company JSCK with assembling and probing a 3D-sensing rear camera kit for future iPhones, likely the 2019 crop, just as
Bloomberg tipped
way back in the fall. It should work similar to what Apple already has at the front of the
iPhone X
- a
TrueDepth
camera that uses infrared illumination to map and check your face against a scanned image to unlock the phone or follow your mimics in Animoji sets.
The module developed by JSCK isn't likely to use infrared, as it needs to scan a much larger distance, though. If the development proves feasible, Apple may decide to go ahead and include the triple-camera unit in next-gen iPhones for augmented reality shenanigans. JSCK will be competing with LG's Innotek cameras for the privilege, and, if it succeeds in assembling 3D-sensing modules up to Apple's specifications, mass production can start from the end of the second quarter in 2019, or, just in time for next year's iPhone crop.
Apple, however, isn't committing to anything until JSCK proves itself in battle, and one industry observer mentions that it has been "
working on assembling the Apple semiconductor package, but the profitability is not good and the recent business conditions are not good. Apple does not promise to allocate if JSCK cannot develop until early next year
." The clock is ticking for the Koreans, but the moral of the story is that the
rumored triple iPhone camera
may actually turn out to be a 3D-sensing module that will be used for whatever AR purposes Apple has concocted in the meantime.