World-first Samsung Galaxy Note 9 teardown shows huge water cooling system
36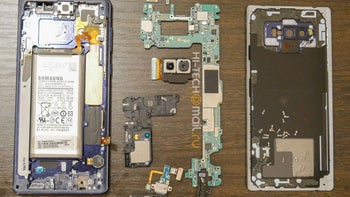 It did not take long: the first teardown of the new Galaxy Note 9 is already here and it reveals the inner workings of Samsung's new $1,000 phone.
The teardown is performed by the crafty folks from Russian blog Hi Tech Mail Ru and the most immediately striking revelation that it brings is a visual illustration showing just how much bigger the water-cooling system on the Note 9 is when compared to the passive cooling on the Note 8. The publication goes on to call the large copper pipe inside the Note 9 "a notebook-class cooler".
"A notebook-class cooler"
Samsung calls this new cooling system, a "water-carbon" one and it claims that there is real water inside it. The pipe itself is made of copper, just like on some other high-end Android phones, but again, it's the sheer size that impresses.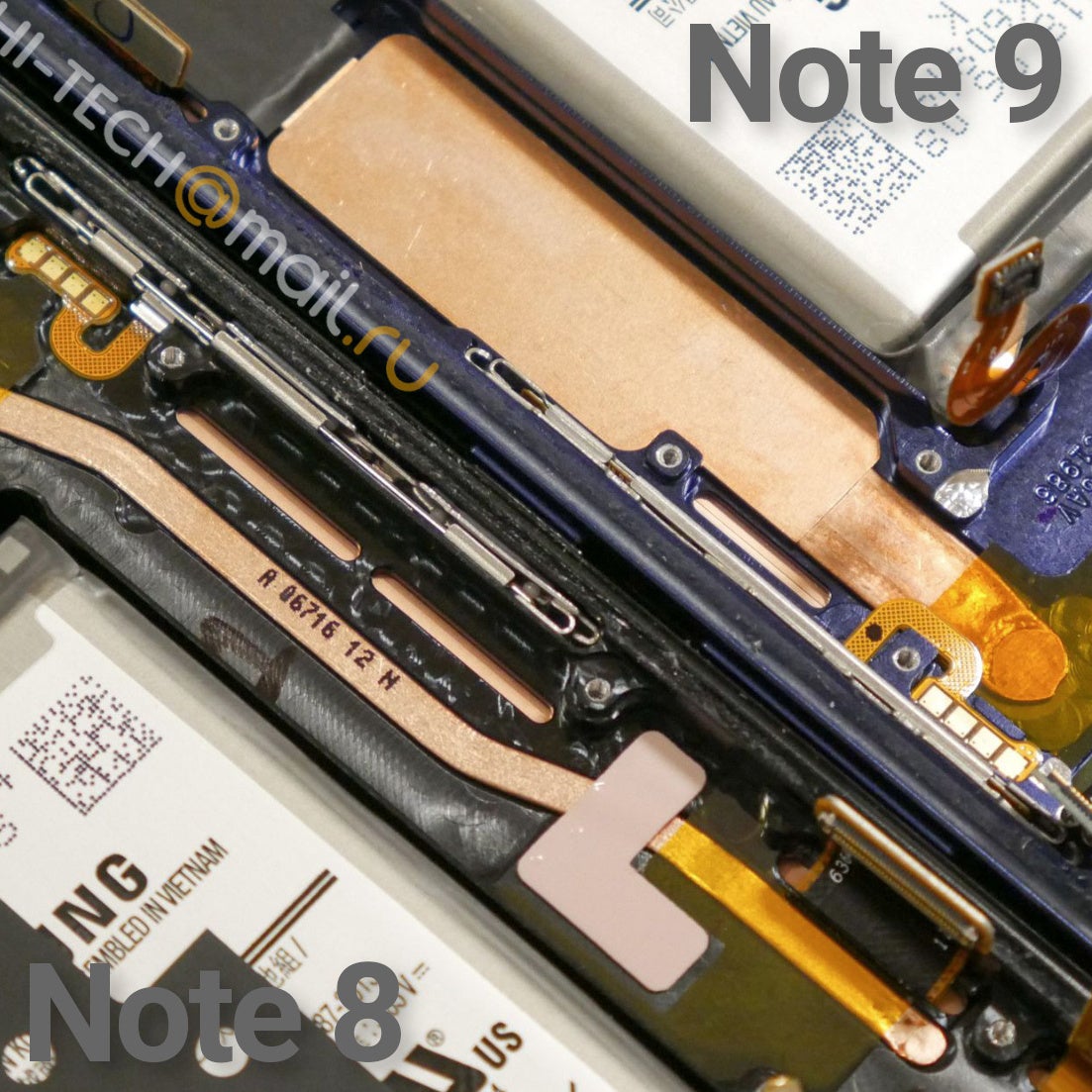 Note 9 vs Note 8 cooling systems, image courtesy of Hi Tech Mail Ru
In terms of the actual process of tearing the Note 9 down, it follows the same steps as the Note 8. You can notice the water sealing that ensure no liquids enter the phone and grant it its IP 68 water resistant rating. At first sight, the layout of the different components is nearly identical to that of last year's Note 8.
Upon closer inspection, you do notice some differences: the S Pen is held in place more tightly, the charging port is connected to the motherboard, but not a part of it, which makes for easier repairs, the earpiece on the new phone is larger, which should result in better call quality.
Overall, it seems that Samsung has more carefully composed and put the Note 9 tighter together, and that's a great thing. Hit the link below to see even more photos from the teardown.
*All images courtesy of Hi Tech Mail Ru.