Note 9 might not be the first phone with tougher Gorilla Glass 6
18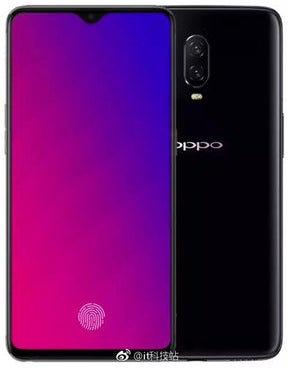 This puppy might be the first phone with Gorilla Glass 6
Samsung has a
stake in Corning
, the makers of the tough Gorilla Glass material that most modern flagships use to prevent them from shattering into pieces when they hit the ground. Thus, it's only logical that one of its famed phone lines - the Note phablets with S Pen stylus - is usually where every new generation of Gorilla Glass makes a cameo.
Corning, however, sent us a memo that the first phone with Gorilla Glass 6 will be Oppo's next flagship, likely the
R17
, which is going for a "
release in the coming weeks
," as per Andy Wu, vice president of OPPO, who also chimed in that:
OPPO and Corning have always maintained a close working relationship, which has enabled a superior user experience for consumers through multiple versions of OPPO smartphones. We are excited to be the first to adopt Gorilla Glass 6 on our upcoming smartphone, and we believe that consumers around the globe will enjoy an unprecedented experience.
That's all fine and dandy, but the "coming weeks" is not what we have in store as a Note 9 announcement which is scheduled for next week, August 9th, so it might not be the first phone with Gorilla Glass 6 this time around. Unless Oppo just wants to beat it to the punch and have Corning announce its flagship as the "world's first," while it's still to announce and release the phone.
The Note 9 is
expected to go on sale August 24th
, and if it does have Gorilla Glass 6 protection, while the R17 is still twiddling its digital thumbs and not on the shelves by that time, Oppo will have to give the title back to the imaginary "first" authorities.
Corning Announces First Global Smartphone with Gorilla® Glass 6

OPPO's new flagship model to utilize Gorilla Glass 6 for improved durability

CORNING, N.Y. — Corning Incorporated (NYSE: GLW) today announced that Guangdong OPPO Mobile Telecommunications Corp., Ltd will be the first mobile device manufacturer to adopt Corning's latest breakthrough in cover glass technology, Corning® Gorilla® Glass 6. OPPO's new flagship model utilizing Gorilla Glass 6 is slated for release in the coming weeks.

Unveiled in July 2018, Gorilla Glass 6 is the company's most durable cover glass to date. Research shows that consumers drop their smartphone on average seven times per year. To improve cover glass performance, Corning scientists developed and engineered an entirely new material to address the challenge of multiple drops. On average, in lab tests, Gorilla Glass 6 survived 15 drops from 1 meter onto rough surfaces. Under the same test conditions, competitive glass compositions, such as soda lime and aluminosilicate, did not survive the first drop.

"We are excited to have OPPO adopt Gorilla Glass 6," said John Bayne, vice president and general manager, Corning Gorilla Glass. "OPPO's new flagship model will provide consumers, who depend on their smartphone for every interaction in their digital lives, increased protection against multiple drops."

In addition to designing Gorilla Glass 6 into its latest flagship model, OPPO was also one of the leading adopters of Gorilla Glass 5, using the cover glass across a broad range of its smartphone portfolio, including the recently launched OPPO Find X and R15 models.

"OPPO and Corning have always maintained a close working relationship, which has enabled a superior user experience for consumers through multiple versions of OPPO smartphones," said Andy Wu, vice president, OPPO. "We are excited to be the first to adopt Gorilla Glass 6 on our upcoming smartphone, and we believe that consumers around the globe will enjoy an unprecedented experience."

Today, Corning Gorilla Glass has been designed into more than 6 billion devices by more than 45 major brands. Gorilla Glass 6 is the latest example of Corning's continued commitment to innovation – using its core understanding of materials science and process-development expertise to create life-changing products and extend Corning's market leadership in mobile consumer electronics.

For additional information, videos, and images please visit our media resource center.

About OPPO
OPPO is a leading global smartphone brand. Based on the brand elements of young and trend-setting, OPPO is dedicated to providing products infused with art and innovative technology to young consumers and creating delighted experience of digital life. For over a decade, OPPO has been focused on mobile photography technology innovation and is the company that started the era of smartphone selfies and beautification. According to IDC in 2017, OPPO ranked fourth in terms of shipments in the global smartphone market, and first in the China market. OPPO has entered 31 countries and regions around the world and has the OPPO Research Institute (Shenzhen) with six global research centers. More than 200 million young people around the world are using OPPO camera phones now.

About Corning Gorilla Glass
Corning Gorilla Glass was launched in September 2007, literally creating the cover glass industry it currently leads. Since its inception, Corning Gorilla Glass has become the cover glass of choice for device manufacturers around the globe. The durable cover glass technology has been designed into more than 6 billion consumer electronic devices by more than 45 major OEMs. Today, it would be difficult to find a premium handheld device, anywhere in the world, without Corning Gorilla Glass. Formed through Corning's proprietary fusion draw process and strengthened through an ion-exchange process, Corning Gorilla Glass continues to deliver industry-leading performance and durability with a thin, pristine surface that is ideal for the Mobile Consumer Electronics industry, as well as Automotive and Interior Architecture applications