The all-new Bluetooth-connected S Pen: the new features of the Note 9's stylus!
6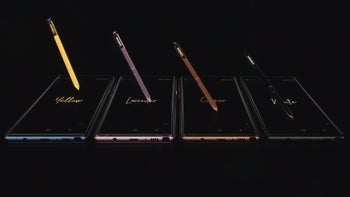 For some months now, we've been hearing rumors aobut the Galaxy Note 9's S Pen. "It'll be awesome", the rumor mill said, "It'll be Bluetooth-connected", it continuted. But... why? Why would the S Pen need Bluetooth pairing and a battery at that, when it hasn't needed those things for years now?
Apparently, some new features. But what new features?
Well, Samsung has just dropped the bomb... let's hope not, actually. It has just dropped the Note 9 on stage and it's everything we expected it to be. Or, in short — awesome. And, finally, we have clarity on what the new S Pen can do!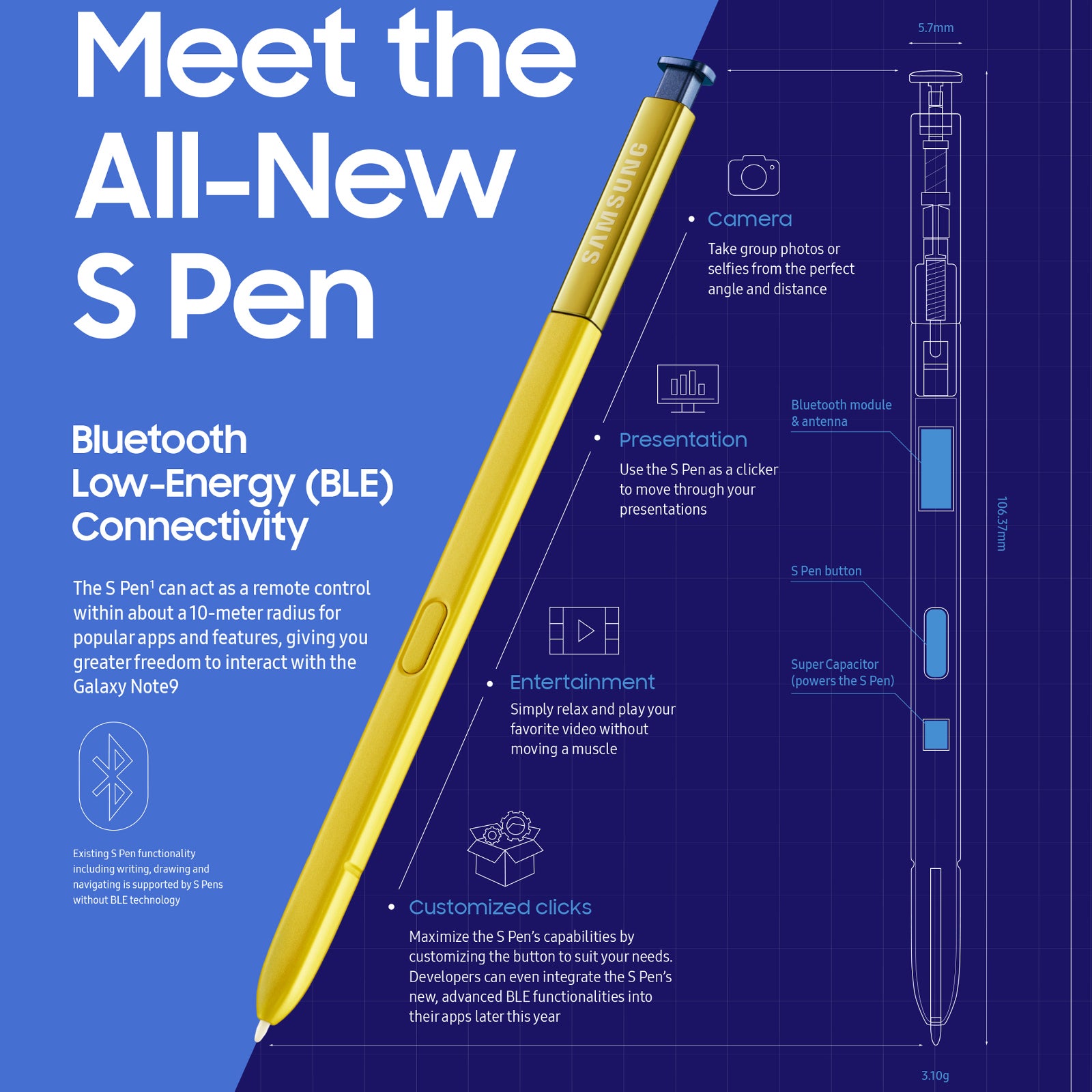 Media playback
The S Pen can be used as a simple media playback remote. Pressing its single button once will play or pause whatever you are watching or listening to. A double-press will go to the next item in the playlist
Remote shutter control
You can now use the S Pen as a shutter button when you want to take a hands-free selfie shot. Just prop the Note 9 somewhere, take out the S Pen, and use it up to 10 meters away.
Flip through pictures or presentation slides
Just like the media playback feature, the S Pen can flip through gallery pictures or presentation slides. A single press means move forward, while a dual press will go back.
That "battery" is worth a mention
Since the S Pen is now a Bluetooth device, it requires its own supply of power. But instead of using a battery, Samsung chose to equip its stylus with an element known as a supercapacitor. This has multiple advantages. Firstly, while a typical rechargeable battery degrades over time and may fail in as little as a few years, a supercapacitor can last well over a decade - great when the S Pen isn't meant to be serviced. Supercapacitors can also be charged much more quickly than a battery.


It's not over yet

While these features are... barely mindblowing, Samsung has revealed that it's currently working with a select group of app developers to enhance the usability of the S Pen's button and Bluetooth connectivity. Sammy will also release the software development kit for the feature "soon", allowing any developer out there who wishes to utilize the S Pen's control features to do so.