OnePlus 7 Pro Easter egg unlocks hidden wallpapers, here's how to get them!
1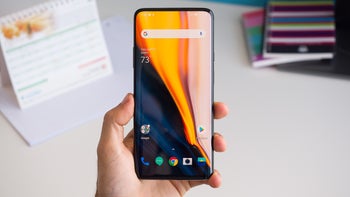 The OnePlus 7 Pro may have been out for a couple of months now, but a cool Easter egg has just been discovered that unlocks a handful of sweet wallpapers on the device.
OnePlus 7 Pro is one powerful phone, no doubt about that, and is enticing to people who like to play heavy games on the go. As such, it has a dedicated Game Mode that aims to improve your gaming experience with some nifty tricks, such as maintaining high screen brightness, temporarily blocking notifications, and others. But OnePlus went one step further and did a tie-in with major esports team Fnatic to deliver a second mode aimed at gamers that does deeper tinkering to improve gaming experience (like re-locating RAM to ensure the smoothest performance possible). It's aptly named "Fnatic Mode" and this is where the recently-discovered Easter egg resides (spotted by
India Today
).
To enable the Easter egg, head over to
Settings > Utilities > Gaming mode
on your OnePlus 7 Pro. Then, tap on
Fnatic mode
and give the logo at the top of this page a good five (5) taps. This will reveal a text box below the logo. Type
"alwaysfnatic"
in it (without the quotes, of course), and you'll enable the Easter egg.
This will initiate a new screen with an animated Fnatic logo, which will then present you with three new wallpapers that you can add to your gallery. It's not a big deal, but it's cool to find an Easter egg like that some months after the phone has been released. Besides, the backgrounds are done in the typical OnePlus style and can be great additions to you wallpaper gallery.
Recommended Stories