Moto Smart Speaker Mod with Amazon Alexa scores colossal $120 discount at B&H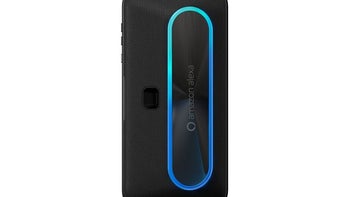 Both LG and Google have long given up on their dreams to make modular phones happen, but while Motorola doesn't seem particularly committed to the expansion of its unique Moto Mods ecosystem either, the company has yet to throw in the towel altogether.
If you like what these snap-on accessories bring to the table in terms of versatility and additional functionality for your Moto Z-series handset, you'll probably love the newest deal on the aptly named Moto Smart Speaker with Amazon Alexa Mod. This comes just 24 hours after JBL offered a
similarly massive discount for the SoundBoost 2
speaker mod, which is still available, by the way.
Of course, you won't be able to use the SoundBoost 2 and Smart Speaker mods simultaneously, so it looks like you'll have to choose whether to pay 20 bucks for the former or $29.99 for the latter. Keep in mind that the slightly costlier add-on carried a much higher $149.99 price tag to begin with, and while the likes of Amazon and Best Buy seem to have recently run out of inventory, both Motorola and Verizon are still selling the Smart Speaker attachment at a whopping 150 bucks.

B&H Photo Video will thus help you save a colossal $120 on an audio-enhancing accessory that can also seamlessly transform your smartphone into an Alexa-powered smart speaker. That means your Moto Z, Z2, Z3, or Z4 will be capable of leveraging the popular voice assistant's full set of skills to answer all your questions and take various commands without you having to touch the actual handset.
The ultra-affordable Moto Mod comes with four far field microphones, ensuring Alexa will be able to hear you from a distance regardless of background noise, as well as dual 27mm stereo speakers delivering up to 8 watts of extra audio power. And don't worry, the add-on has its own battery too, keeping the party going for up to 15 hours without draining any energy from your smartphone.