A new survey shows iPhone X has high satisifaction rating
32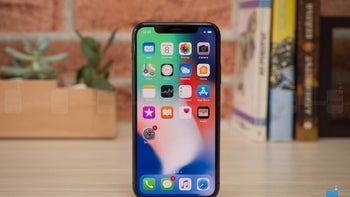 A recent study by Creative Strategies surveyed over 1700
iPhone X
users for satisfaction. They focused on mostly early adopters of the technology. This group is made up of buyers who jumped on board with the new design right away, before there was much input from the public about how it would perform. The company acknowledges that this group of buyers are the most likely to be the biggest fans of Apple, but that they are very useful to survey. The study revealed that overall, owners gave the phone a 97 percent satisfaction rating. This rating comes from a combination of users who were satisfied and very satisfied with the device. As it turns out, 85 percent of those surveyed said they were very satisfied with the product.
Why were customers so satisfied?
The study also looked into why customers were so satisfied. The first seven categories all ranked above 90 percent, with half of those being nearly 100 percent. Those categories were its design, speed, picture quality, gestures, display FaceID and battery. All of these categories scored extremely well among this user base. These results show that Apple's gamble with design, and especially gesture control appear to have paid off (at least with the most hardcore customers).
Perhaps it is unsurprising, but Siri ranked the lowest in satisfaction among all features surveyed. Only 20 percent of the buyers were satisfied with Siri. Creative Strategies was quick to mention that they included Siri due to the fact that the iPhone X's processor was supposed to boost the abilities and be optimized for the digital assistant. The data shows that even among what may be the most hardcore Apple fans,
Siri
still has a long way to go. Overall, it seems the iPhone X has pleased Apple's customers, even with
recent news
that sales are now dropping. It is sure to be a valuable market test for future designs.