iPhone 6 and 6 Plus certified in China, but no release in sight
6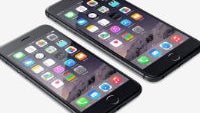 The new iPhones are scheduled for release in the US tomorrow, and more regions next week. Unfortunately, there has been no word on when the phones will make it to China. The rumors have said "
later this year
", but haven't given a more specific release date. However, the devices are getting closer after getting new certifications in China.
Both the iPhone 6 and iPhone 6 Plus have received China Compulsory Certification (CCC). CCC is said to be similar to Underwriters Laboratories certification, which tests devices for safety. Before the handsets can go on sale, they will also need to pass through the Telecom Equipment Certification Center and receive network licenses for China.
It is unclear when that might happen. Of course, even when all the certification is done, it is the same as here in the states. FCC approval is necessary for new devices, but doesn't necessarily correlate to the release. It could end up being weeks between full certification and release.