iPhone 4S landing on three regional carriers May 18th: Bluegrass, Golden State Cellular, Nex-Tech Wireless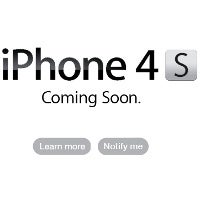 Apple's latest iPhone is selling like hotcakes, easily outselling every single Android phone, and part of that is because Apple has delivered the handset on pretty much every US carrier you can think of. Now, it's adding three more -
Bluegrass Cellular, Golden State Cellular and Nex-Tech Wireless
. The three regional carriers will get the iPhone 4S in its CDMA version, the same one we know from Verizon and Sprint, on
May 18th
.
You might be hearing the names of those operators for the first time, and we wouldn't blame you. Those are regional carriers - Bluegrass operates in Kentucky, Golden State Cellular is based in Jamestown, California, and Nex-Tech's area of service is around Kansas.
Now, what's good about getting the iPhone 4S on a contrac with a small, regional carrier like one of the aforementioned three is that you get a $50 cut in the initial price you pay, so that the 16GB iPhone 4S will cost you $150.
Last month, on April 20th, the iPhone 4S arrived on five other regional operators. Alaska Communications, Appalachian Wireless, Cellcom, GCI and nTelos all had the latest iPhone 4S late in April.
This leaves T-Mobile as the notable exception among US carriers, as it doesn't officially support the iPhone. The problem lies in TMo's AWS bands, which are incompatible with the iPhone, but the carrier has promised to fix the problem by expanding its HSPA+ service into the 1900MHz range, and support the iPhone after all by the end of this year.