iPhone 4S, iPad, and Kindle Fire top holiday wish lists (infographic)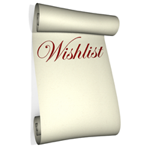 The iPhone 4S has been the usual phenomenon that you'd expect from a new iPhone. It has been selling in big numbers, and although there had been reports that Apple cut component orders because of lower demand, it's looking more like the reduction in orders was more because Apple over-ordered parts. A new survey has the iPhone 4S and the iPad 2 as the most desired tech items on holiday wish lists.
A bit more surprising is that 41% of respondents actually think it's a good idea to buy someone mobile apps as a gift, which seems a bit odd to us. As far as tablets specifically, the iPad is the most wanted at 65%, with the Kindle Fire second at 24%, and the Nook Color way back at 11%.
What do you want for the holidays?