iPad iSight camera backed up by professional lenses thanks to the Padcaster
5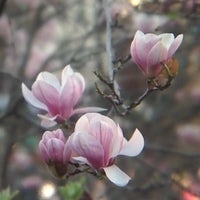 The video that we have embedded below has been shot using the new Apple
iPad
. Looks pretty good for something taken with a tablet's camera, doesn't it? Well, that is because the iPad has been equipped with a very special accessory called
The Padcaster
, which explains where those dynamic focus shifts and the varying depth of field come from.
The Padcaster, which is basically a lens rig that allows using traditional lenses on iOS devices, is still a prototype device that filmmakers Josh Apter and Peter Olsen got the chance to try out. And to show what it is capable of, they shot this short video called
"Sprung Spring"
at NYC's Union Square.
At this time, we don't really know how those who want a Padcaster would be able to get it or how much it will cost. What we do know, however, is that it should be out in its final form no later than next month, so those interested might want to keep an eye on the product's page, available at the source link below. Or just stay tuned to PhoneArena for we will post more info on the Padcaster as soon as it is made official. Until then, feel free to check out the video, and if you like what you see, do not hesitate to share your thoughts with us in the comments.