iOS 4 encryption cracked, first commercial tool available now
33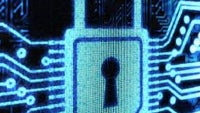 No platform is absolutely resistant to security attacks, but this commercially available tool for breaking down the encryption in iOS is one of the easiest to use and what's even more interesting – it's
commercially available
. Made by Russian software company ElcomSoft it doesn't use any groundbreakingly new methods to decrypt your iDevice protection, but rather builds up on known methods from existing tools.
ElcomSoft's Phone Password Breaker
toolkit is
designed to work on
the iPhones 3GS and iPhone 4 (including both GSM and CDMA models), first-gen iPad, and 3rd and 4th gen iPod touches
running iOS 4.x
and it provides real-time access to most information. The software is released in two modifications – one commercially available password decoder and the other, restricted to government and forensic agency use, capable of determining the numbers used to create encryption keys for stored data.
Apple introduced
hardware encryption
with its iPhone 3GS granting business better security, and further improving with iOS 4.x. ElcomSoft's solution is GPU-accelerated and can decode the iOS backups, but to do that you'll need to have access to the device. If a user chooses not to encrypt backups in iTunes it's even easier to gain access to contact and login information.
source:
ElcomSoft
via
Ars Technica