iOS 11 beta 10 is pushed out to developers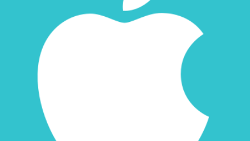 With iOS 11 beta 10 outed to developers yesterday, Apple continues to show a bit of urgency in its developer updates. A mid-week update of an iOS beta release is a bit unusual, indicating that the new iOS build has some bugs that are in need of serious repair. These updates are usually released on a Monday, once every two weeks. Right now, you shouldn't expect to see a hot new feature showing up on the beta so close to the launch of iOS 11, which should be less than a week away.
If you're already on the developer beta profile, simply go to
Settings
–>
General
–>
Software update
in order to install the update. Make sure that you have enough space on your iOS device so that the developer version of the new build fits. We would expect the public beta to be made available to Apple's public beta testers shortly.
Among the changes we expect for iPhone users with iOS 11 is a customized control center, a feature that allows you to offload apps you barely use to increase the amount of storage on your iPhone, the ability to make peer-to-peer money transfers using Apple Pay Cash, new AR features, an improved lock screen and more. Apple iPad users will receive a new dock, drag and drop capabilities for icons, files and more, and improved multitasking.
source:
Apple
(Registration Reqd)