iFixit says that the Samsung Galaxy S7 is even tougher to repair than its predecessor
25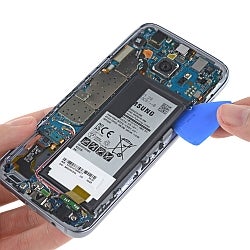 Although this is not the first time that the
Samsung Galaxy S7
gets the
teardown treatment
, the hardware experts from iFixit have recently released their own teardown analysis. Unfortunately, the Samsung Galaxy S7 is not the type of smartphone that you'd want to repair on your own.
iFixit gave the Samsung Galaxy S7 a repairability score of 3 out of 10 points. That's a whole point lower than the repairability score that iFixit noted the Galaxy S6 with, and obviously a terrible score overall.
As the teardown experts note, the battery of the smartphone can be removed without taking out the motherboard first, unlike how battery replacements went on the Galaxy S6. Unfortunately, the battery is still pretty well glued in place, making replacement a difficult undertaking overall.
Another repairability impediment is that the USB port cannot be replaced without taking down the display first. Worse still, the display is prone to damage when removed. Even taking a look inside the handset poses its challenge in the form of a strong adhesive on the rear glass panel.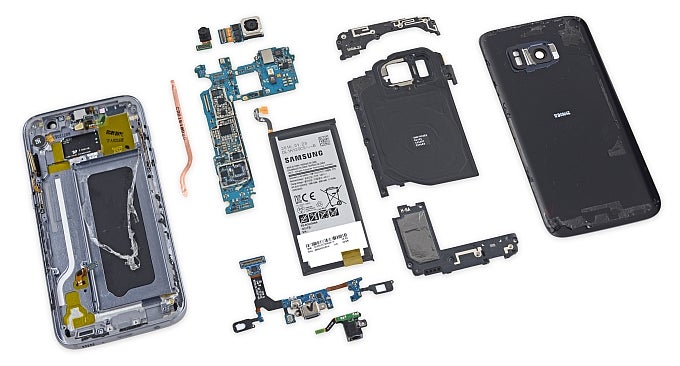 Once inside, the rubber seals that the Samsung Galaxy S7 needs for its IP68-rated water resistance will also make life harder if you want to replace certain components.
This new teardown gives us another look at the cooling heat pipe that Samsung refers to as liquid cooling, although as iFixit notes, it's really more of a "copper twig".
If you need to take a close look at the internal hardware of the Samsung Galaxy S7, such as the Qualcomm Snapdragon 820 chipset, the 12MP primary camera module, the 3000mAh battery, and all the radios, chips, connectors, and antennas, check out the source link below! For details on the performance and the software, check out our detailed
Samsung Galaxy S7 review
.