Pixel phones will now get time-lapse astrophotography support via this quarter's Pixel Feature Drop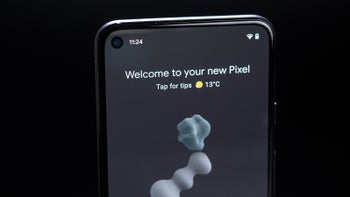 Pixel phones have been famous for their exceptional AI photography features and photo quality. But on top of that, Pixel owners get other privileges as well, for example, new features dropped by Google exclusively for Pixel owners, something called Feature Drop. And now, we have a new Feature drop that brings time-lapse astrophotography to Pixel phones,
reports XDA-Developers
.
The time-lapse astrophotography feature comes with update for Google Camera 8.2.400
The update is rolling out from
Google Play
. However, it's not widely available yet and it may take up to two weeks for everyone to get it.
Once you have the new version of the Camera app on your phone, you can navigate to Google Camera's Settings > Advanced and there you'll see a new "enable time-lapse for astrophotography" toggle. Of course, the new feature will use more storage space. In order to take a great time-lapse photo of the night skies, you need to wait at least 2.5 minutes to capture a time-lapse in addition to a photo.
To be able to use this feature, you need to have a Pixel 4 or newer.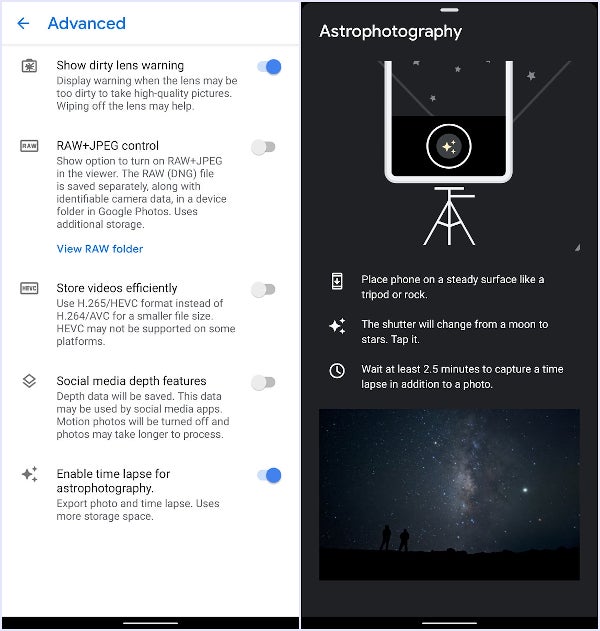 The second feature that is coming with the new update is called Locked Photos integration, and it too isn't available at this moment. A toggle in the top-right corner will let you choose if you want to save the photo to the gallery or to a Locked Folder in Google Photos. However, the Locked Folder has not rolled out yet, so it's understandable this feature isn't available yet either.
XDA-Developers confirm the feature will be available pretty soon, as references of it in the code have been found with the latest Google Camera and Google Photos versions.