Apple Watch Series 4 Nike+ starts shipping tomorrow with new reflective band
3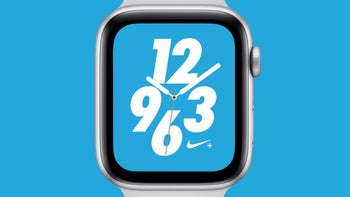 The Apple Watch Series 4 hit store shelves on September 21, but those of you who wanted to get the Nike+ version had to wait a bit longer. Well, the wait is almost over, as the Nike+ edition of the Apple Watch Series 4 will be available starting tomorrow, October 5th.
As far as features goe, the Nike+ version has everything that the regular Apple Watch Series 4 offers, but (as the name suggests) is geared particularly toward athletes, and runners in particular. It also comes with the Nike Run Club app pre-installed, and though it's also available on the regular Series 4, the Nike+ edition has a handful of unique and exclusive watch faces.
The new Nike watch faces are designed to match the new Sport Band and Sport Loop colors available with the Nike+ version of the Apple Watch Series 4. It's also worth noting that the Sport Loop has been updated slightly to now include a reflective coating that will improve night-time visibility.
As with the regular offerings, the Nike+ Series 4 will be available in cellular and Wi-Fi + GPS only models, both of which will be available in the new 40mm and 44mm sizes. In terms of cost, the Nike+ models are priced between $399 and $499.