Apple's 2020 holiday video stars one of its latest devices
0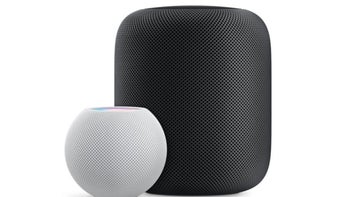 Smart Speakers have become a very popular holiday gift. For most people, setting up a smart speaker can be as easy as plugging its cord into an outlet. Not only is it easy to setup, it is also very simple to use a smart speaker which is essentially a speaker and a digital assistant. So
Apple
decided to focus its annual holiday video on its two smart speakers, the full sized Apple HomePod and the HomePod mini.
The video stars rapper Tierra Whack and is called "The magic of mini feat." As Whack walks down the streets of the city on a blustery and cold evening, she dons her AirPods Pro and streams a couple of her tunes, "feel good" and "Peppers and Onions." After returning home, the song is seamlessly moved to her HomePod and the rapper asks Siri to raise the volume. All of a sudden, the $299 HomePod turns into the HomePod mini. With its $99 price tag (the size isn't the only thing smaller about the HomePod mini), you can expect this device to be found under plenty of trees this year. Whack soon meets a smaller miniaturized version of herself and that quickly puts her in the holiday mood.
No, this holiday video is not as emotional as some of Apple's previous Christmas clips, but it does give Apple's HomePod mini smart speakers some serious promo time. At over 2 minutes long, we expect that Apple will do some hard core editing to allow the video to be shown as a television commercial.