Amazon should go back to making smartphones already
15
This article may contain personal views and opinion from the author.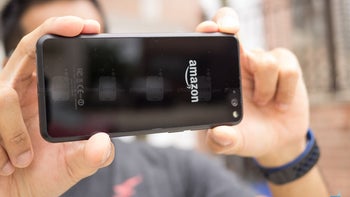 Amazon is, has been, and will probably always be known as an e-commerce giant first and foremost, but its in-house consumer electronics production division is growing like no other, both from a quantity and a quality standpoint.
After getting in on the ground floor of the e-reader category that's essentially become synonymous with the Kindle lineup, Amazon expanded to the tablet market and then single-handedly created what is now
the tech world's fastest-growing industry
. For the last few years, the company has focused primarily on flooding the smart home market by putting Alexa on every item imaginable,
from big
and
small screens
to
wall clocks
, microwave ovens, and electrical outlets.
But while general policy seems to dictate nothing is out of reach when it comes to untapped little market niches and quirky concepts, Amazon can also occasionally follow other tech titans into established product categories showing potential for further growth. Case in point, the Apple AirPods-rivaling (and undercutting)
Echo Buds
, which are ready to join an
increasingly crowded
and competitive industry
nonetheless primed for continued success
.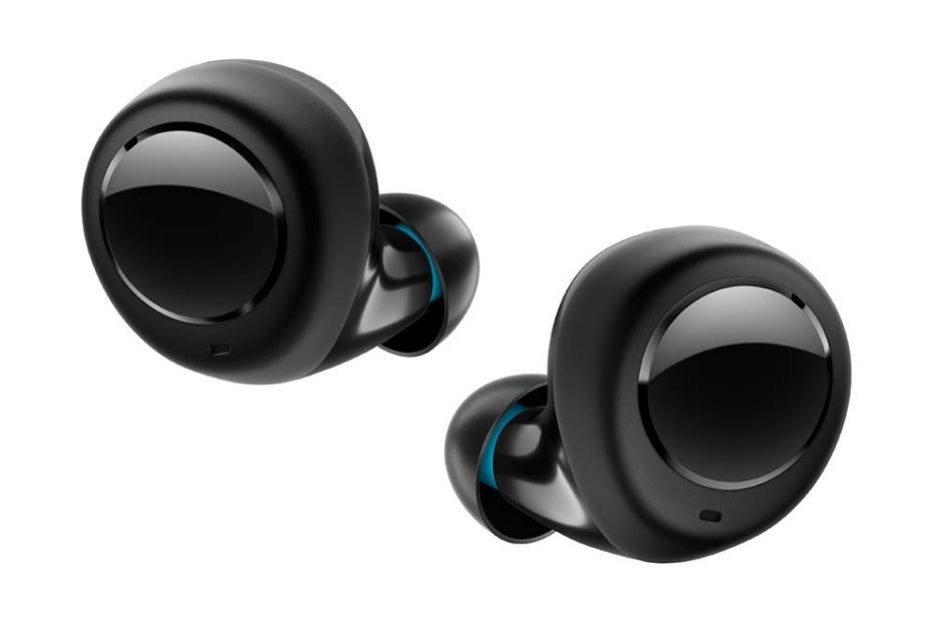 The Echo Buds will show us if Amazon can succeed in an existing market dominated by another tech titan
With that out of the way and the surprisingly affordable
Echo Studio
also just about ready to give the high-end
Apple HomePod
a run for its money, you're probably wondering what might
be next for Amazon in the consumer hardware space. Obviously, no one can know for sure so soon after this fall's avalanche of Alexa-powered device announcements, but my ardent personal desire is to see the company get back on that smartphone-making horse.
Time to get past the Fire Phone fiasco
Some of you may not remember this (or so Amazon would like to think), but before the first Echo edition even saw daylight, a woefully misguided
Fire Phone
was released as an AT&T exclusive in the US. Said carrier exclusivity deal definitely harmed the mass appeal of the Android-based handset, but in the grand scheme of things, it was only the tip of the iceberg for a doomed device that Amazon believed could make it big thanks to a number of terribly gimmicky 3D tricks.
As much as we want to forget about arguably one of the most epic duds in the history of the mobile industry, the Fire Phone likely remains a vivid memory for anyone unfortunate enough to experience its long list of catastrophic misfires and glaring flaws. But it's not necessarily a bad thing that people remember this stinker, and Amazon shouldn't be afraid of embracing its past mistakes either.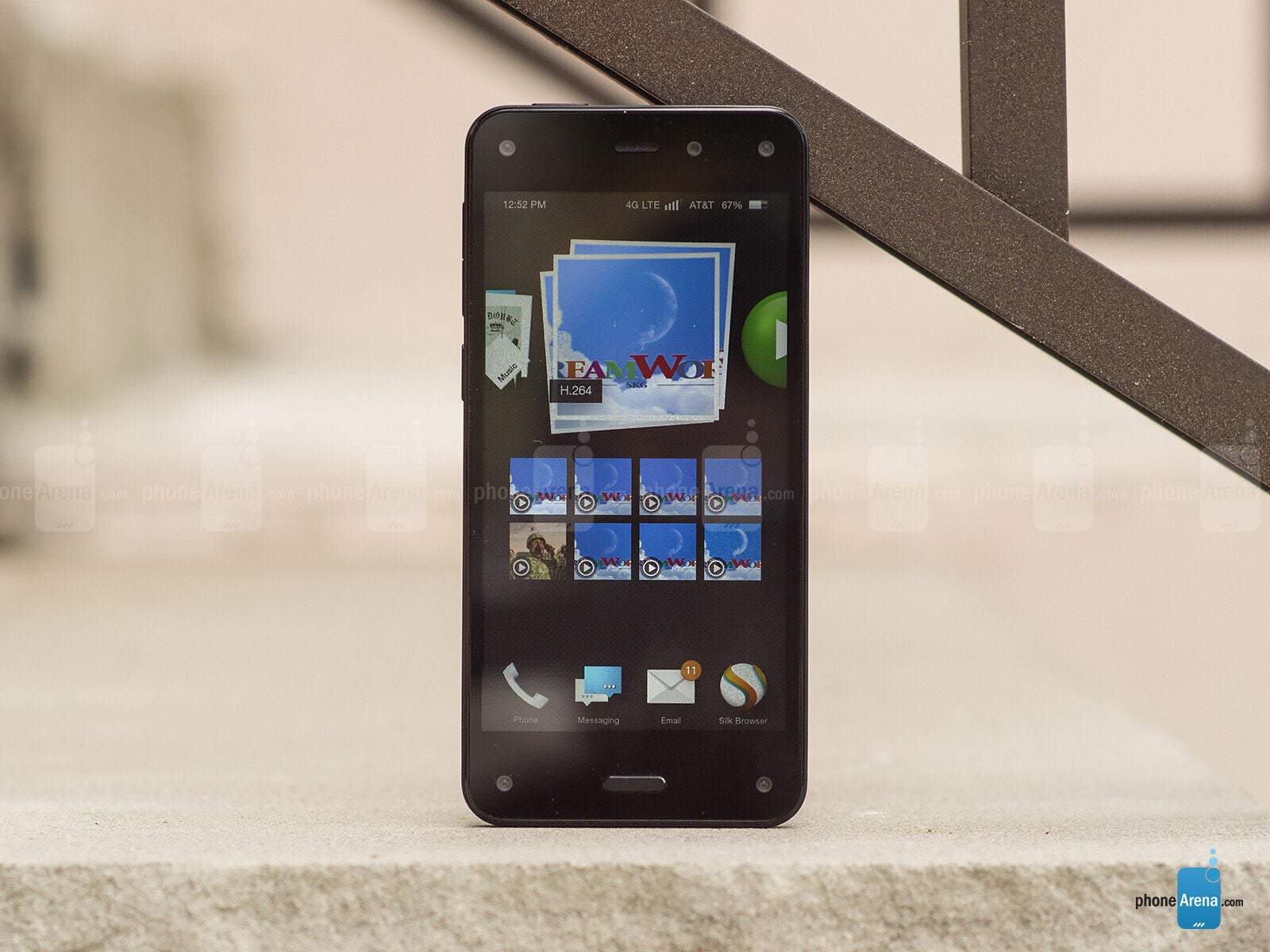 The Fire Phone is ancient history now
If the company can instead learn from them and avoid repeating them (in their original or a more "modern" form), a prospective Fire Phone 2 could be epic (hold the dud). Of course, naming it Fire Phone 2 would be the greatest strategic error of all, but that's surely not happening. Carrier exclusivity deals should be off the table as well, especially considering the massive popularity of unlocked devices sold on Amazon.com nowadays. Absolutely no gimmicky experiments are allowed
if
whenever Amazon decides to try its hand at an in-house handset again.
There aren't a lot of companies that can afford to play it safe and realistically expect to strike gold in the smartphone business, but Amazon might just be one of them.
The market needs another hero
The timing for a possible comeback certainly feels right, as many market research firms and industry analysts are predicting
an imminent rebound
for
global smartphone sales
. But very few major vendors are expected to benefit from this general trend, and most of them have only themselves to blame for that. It's probably not worth reiterating why OEMs like
LG
,
HTC
, and
Sony
are not doing as well as they used to, creating the perfect environment for a smaller player or an altogether newcomer to step up into the limelight.
The US market in particular needs someone to break up the Apple/Samsung duopoly, and mostly for political reasons, that someone can't be Huawei or any other company headquartered in China. And with Google seemingly clueless enough to
continue overcharging for its Pixels
, the door is wide open for Amazon to try to replicate
the success of the Echo family
in the smartphone landscape.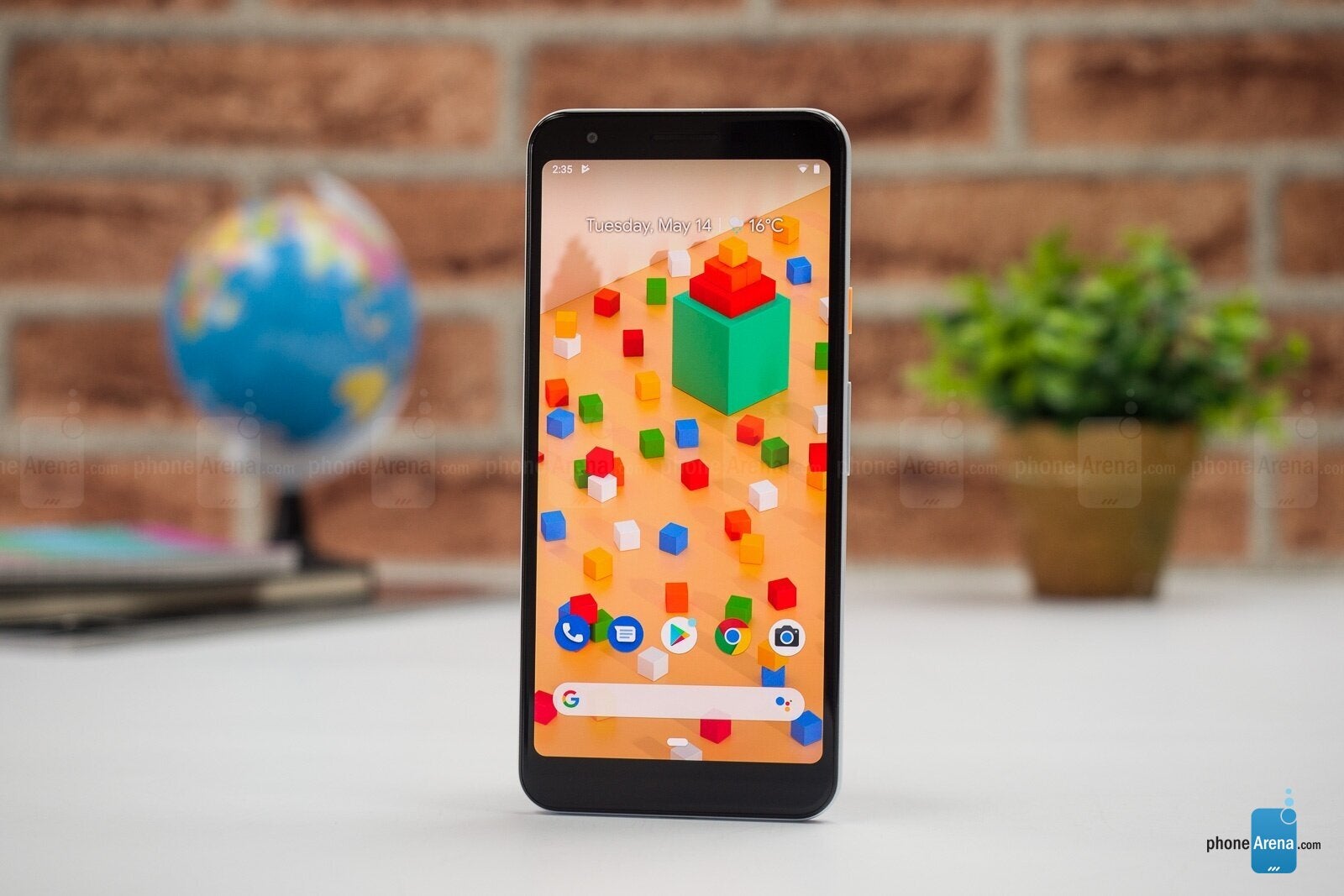 The Pixel 3a is an example worth following
I'm thinking about an affordable Echo Phone with deep Alexa integration and similar upper mid-range specs as the
Pixel 3a
. After all, that bad boy is still listed as
Amazon's number one bestseller
in the unlocked cell phones category roughly five months on the heels of its commercial debut. Once this thing takes off, Amazon can pull an Echo Studio and go after high-end handsets as well to take the business to the next level and truly rival the likes of Apple and Samsung. But that's clearly a long way down the road.
Why can't Google and Amazon just get along?
If you remember 2015's Fire Phone fiasco, you might also recall the hordes of potential buyers, as well as actual buyers, that declared themselves willing to overlook the cheap 3D tricks if only the handset could do one simple thing - access core Google apps and services. Unfortunately for Amazon, things haven't radically changed in the years since. Just look at Huawei's incredibly
beautiful and powerful new flagship
, which is DOA in the USA (and other Western territories) without the Play Store.
Granted, Fire tablets are
selling pretty well
with undoubtedly one of the best modified Android versions pre-installed, but at least in part, that's because "normal" Android on tablets isn't exactly great. The other part of the equation is the aggressive pricing structure of the Fire slate lineup, which Amazon can't possibly replicate and sustain in today's smartphone market.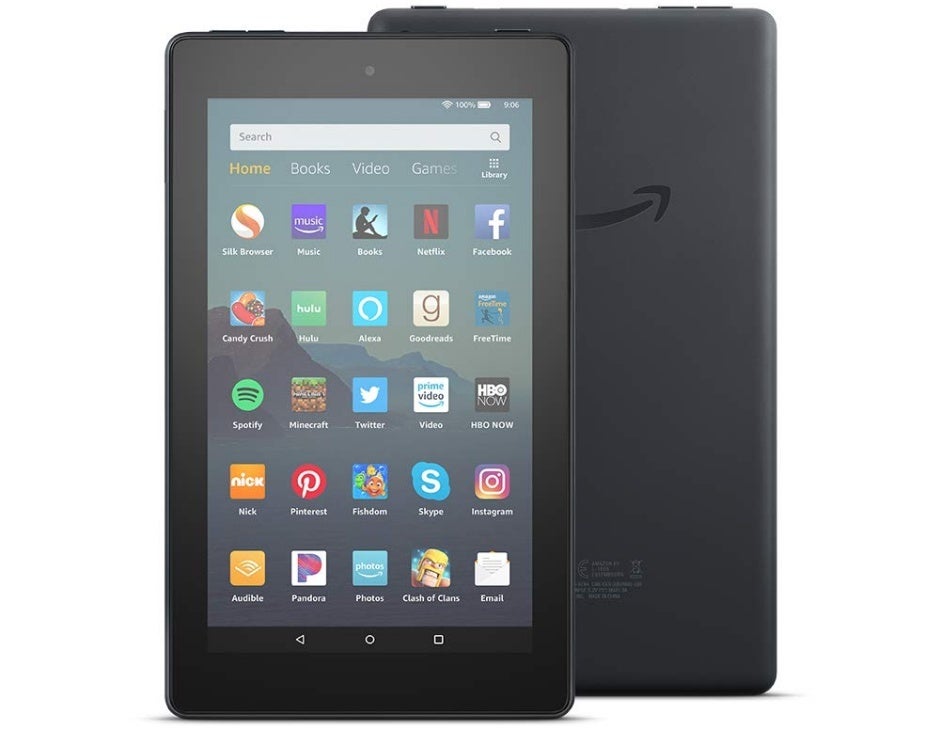 The Fire 7 runs one of the best Android forks out there, but Fire OS is probably still not good enough for a serious phone
Bottom line, Amazon needs Google to pull off a successful mobile industry comeback, and although Google doesn't desperately need Amazon, it would certainly be nice for the search giant to add another big (US-based) weapon to its Apple-fighting arsenal. After all, it still doesn't look like the company is taking its
in-house smartphone designs
very seriously.
The thing is Google and Amazon have been engaged in quite
the bitter war of egos
for the past few years. According to an interesting
recent report by The Telegraph
, Google did everything it could to bury the Fire Phone, which definitely wouldn't happen again if Amazon agrees to play nice with Android and the Play Store for an eventual sequel. I'm obviously dreaming here, but an Echo Phone might bring the best of both worlds together, running a licensed, official version of Android with full Play Store access, as well as the Amazon Appstore pre-loaded, plus the user's choice of hands-free Google Assistant or Alexa support. Who's with me?