Amazon joins the early Black Friday party with Moto Z3 Play and Moto G6 Prime deals
1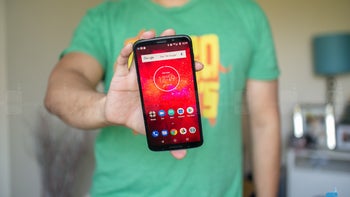 If you're in the market for an unlocked Motorola smartphone but can't seem to find the perfect deal over at
the manufacturer's official US e-store
, it might be a good idea to take a look at the latest batch of Amazon Prime Exclusive discounts.
While the Moto X4 has been available at
$200 for about a week now
, there seem to be all-new
Moto G6
and Moto Z3 Play markdowns up for grabs for Prime members as well. The former is sold at $199.99 for unrestricted AT&T, T-Mobile, Verizon, or Sprint use, which is the same exact deal you can find on motorola.com... with an additional requirement.
Meanwhile, a "standard" version of the modular
Moto Z3 Play
can be purchased for $399.99 from Motorola, but only $369.99 on Amazon. You still need a Prime subscription to score the extra 30 bucks savings, but in this case, the "compromise" is actually worth the payoff. Especially if you're already an Amazon Prime member, and who isn't these days?

Available in a "Deep Indigo" color only, the Z3 Play on special offer today is also unlocked for AT&T, T-Mobile, Verizon, and Sprint use, packing a generous 4GB RAM and 64GB internal storage space.
The Snapdragon 636 processor is not exactly a screamer, the 3,000 mAh battery delivers... about as much juice as you expect, and the side-mounted fingerprint scanner can be a bit of a hassle.

On the bright side, the Moto Z3 Play is remarkably thin and lightweight, with no notch, a sharp 6-inch AMOLED screen in tow, respectable dual rear-facing cameras, and blazing fast charging capabilities.

By the way, the Prime Exclusive edition is ad-free and compromises-free, save for a not-too-bad pre-loaded selection of Amazon apps, Alexa included.