Zynga's Q2 earnings fail to meet Wall Street estimates, stock plunges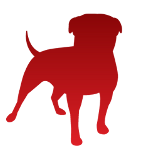 Game developer Zynga reported second quarter earnings of
1 cent a share versus expectations of 6 cents a share
.
Revenue came in at $332.5 million, lower than consensus estimates of $344 million.
The company has been suffering every since it
purchased Draw Something developer OMGPOP for $180 million
earlier this year. From that point on, the number of players of the Pictionary-esque game
started declining
. For the year, Zynga now predicts earnings of 4 cents to 9 per share versus Wall Street's estimate of 27 cents a share. Part of the drop in Zynga's own expectations came from the decline in Draw Something which at one time was the number one game in 80 countries.
$0.051 to $0.046 year-over-year in the second quarter. That essentially means that

players are paying less money to play Zynga's games

. Mark Pincus, Zynga's CEO, says that it has 33 million average daily players. Looking for the next big hit like its Words With Friends and Draw Something, Zynga has launched some new titles like

The Ville and Bubble Safari

, both of which have more than 6 million users.

The earnings report was released after hours. Zynga's stock, which closed at $5.08,

was down 39% or $1.96 after hours

to $3.96 after bottoming out at $2.93. The 52-week high is $15.91 while the current price would be a 52 week-low. Let's hope those OMGPOP guys got cash instead of stock for the purchase. Zynga blames Facebook for the shortfall in earnings saying that changes made by the site made it harder for players to find existing games.

"It's a disaster. It's starting to look more and more like a fad, and any hope of a second-half recovery is shot with these kinds of numbers."-

Arvind Bhatia, analyst at Sterne Agee & Leach Inc

source: BuisinessInsider