ZTE looking for talent among app developers and startups in the US, promises funding and partnership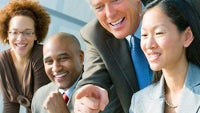 Back in January, ZTE announced its Innovation Venture Fund – an effort that is to help select app developers and startup companies in the US grow and reach better exposure through ZTE's channels and resources. The deal goes like this – if you have an innovative idea for an app or service, ZTE will both fund your operation and give you an opportunity to work with its own development teams. Additionally, it will provide the app to ZTE smartphone owners across the world, so you instantly get a wide audience. The first company to partner up with the mobile maker through the Venture Fund program is Azumio, famous for its instructional Fitness Buddy app (its free version has been downloaded more than 1mln times for the two months it's been on the Play Store).
Today, the company announces that applications for the Fund are open and you can submit your project or idea for assessment. Generally, ZTE says it is looking for 5 to 10 startups / developers who have some competitive or differentiating ideas for apps that can be pre-installed on the company's smartphones, phablets, including the smart projector Spro 2 (a portable projector with hotspot capabilities, running on Android 4.4.2).
ZTE is most recognizable for its
Nubia flagship line
– powerful handsets with a beautifully
high screen-to-body ratio
and aggressive pricing. The company is currently the
4th largest smartphone manufacturer in the USA
and aims to become the 3rd one by 2017. Apparently, loading its handsets with fresh and unique apps is a part of its plans for growth.