180 degree reversal by YouTube will make one of its most popular original series free
4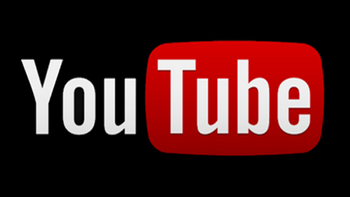 A report published today by Bloomberg
says that YouTube has decided to do a 180 degree turn and is backing away from producing original programming. The Google-owned video streamer has canceled plans to develop some new comedies and dramas that it would have streamed to paid YouTube Premium subscribers. By doing this, YouTube is admitting defeat in a battle with other video streamers like Netflix and Amazon Prime to reap profits from original shows.
Netflix has done quite well by showing its own fare like
Orange is the New Black
,
Fuller House
,
Stranger Things
,
House of Cards
and more, Amazon Prime has had some big hits including
The Marvelous Mrs. Maisel
. The show, about a married Jewish woman living in New York in the late 1950's who becomes a stand-up comedian after her husband leaves her, won four Emmy Awards last year including Best Comedy Series.
Anonymous sources say that YouTube has canceled shows like
Origin
, a science-fiction program, and comedy
Overthinking with Kat & June
. In addition, YouTube is no longer listening to pitches for scripted shows that require a huge budget. The report comes on the same day that Apple has unveiled its video streaming service that will include original programming that cost the company over $1 billion to produce. And while Google has enough cash to match Apple when it comes to paying for such programming, YouTube generated more than $15 billion in ad sales last year without offering high-priced original shows.
The change means that YouTube Premium will turn to music-related content with some programming from established YouTube stars. As a result, the original scripted shows left on YouTube will be available for free, including the one big original hit that YouTube has had,
Cobra Kai
. This show takes the Daniel LaRusso-Johnny Lawrence feud from 1984's
Karate Kid
movie and updates it to modern times. The appeal of the show is helped by the fact that the original actors (Ralph Macchio and William Zabka) recreate their roles as Daniel and Johnny, respectively. There have been two seasons of the show and negotiations are underway for a third season.