YouTube subscription service not coming until 2014
2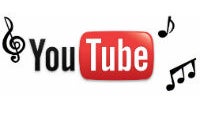 We've been hearing about a potential
YouTube Music subscription
service since earlier this year. The news about it first came out while Google was negotiating with record labels over the Google Play Music All Access service. Since then, we've been seeing
bits of code
in the Android YouTube app that point to the service being in the works, but don't expect it too soon.
According to a report by
AllThingsD
, Google had wanted to launch the service this year, but that won't be happening. The report says that Google is now looking to launch the subscription service in Q1 of 2014. Apparently, the big issue that Google hasn't yet sorted out is how to best combine the official music videos with user-created content.
Sources are saying that Google has already secured all of the content rights it needs to be able to launch the service, and the decision to delay the launch didn't happen until this past October. Despite all of the evidence and reports, YouTube and Google are not commenting directly on the potential subscription service. The statement that YouTube made to
AllThingsD
was:
We're always working on new and better ways for people to enjoy YouTube content across all screens, and on giving partners more opportunities to reach their fans. However, we have nothing to announce at this time.
We can't say when exactly Google will be happy with the product or when exactly it will be released, but the target is now sometime before April 2014.