New YouTube app teardown points to coming "Music Pass" service
1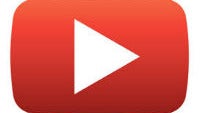 Just in time for all of the Thanksgiving YouTube parties that are bound to be happening tomorrow (or at least should be happening, because YouTube parties can get ridiculously fun, especially if you're not that into football), Google has pushed out an update to the Android YouTube app with improved search results and tabbed channels, but the more interesting features may be hidden in the code.
A new APK teardown shows more clues to the rumored YouTube features: a streaming music service, and offline video playback. There are snippets in the code that point to an upcoming "Music Pass" feature, which references both background music playback as well as "no ads on millions of songs". Given that it goes along with the label "uninterrupted music" it implies that the service will be similar to Google Play Music All Access as a subscription service. Of course, we had heard about Google negotiating
separate deals
for Google Play and YouTube music streaming services, so all this makes sense.
The code also refers to another feature that we've been expecting for a while now: offline video. The code refers to options for saving either low-quality (360p) or high-quality (720p) video for offline viewing. There are also bits which indicate that offline videos will only be available for a certain amount of time, and will "expire" at some point.
Of course, we have no idea when these features will make it into the app as proper features and not just code references, but we'll be watching.
Recommended Stories