Xiaomi's 2013 profits were actually one tenth of what was reported by the Wall Street Journal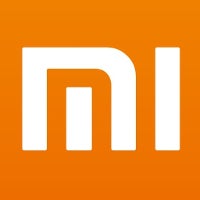 Back in November, the Wall Street Journal cited internal documents as the source behind its report stating that smartphone manufacturer Xiaomi had earned $556 million in 2013. According to Reuters, Xiaomi actually made a lot less money last year. Regulatory documents read by the news agency show that the fast growing manufacturer actually booked a profit of $56.15 million last year, on revenue of $4.30 billion. Xiaomi's operating profit came in at $78.5 million.
Xiaomi sells its handsets for a low price which explains the thin 2% operating margin it reported for 2013. In comparison, Apple reported a 28.7% operating margin and Samsung's operating margin came in at 18.7%. With 5.6% of the global smartphone market in the third quarter of this year, Xiaomi surpassed LG and now is the third largest smartphone manufacturer on the planet.
Credit rating agency Fitch says that outside of Apple and Samsung, other smartphone producers are going to have trouble making money considering the pressure on pricing that Xiaomi is creating. Forrester Research analyst Brian Wang says that he was not surprised by the razor thin margins reported by the company.
"Every company is trying to match the Xiaomi price. The current market is so competitive that I don't think it's sustainable without consolidation."-Brian Wang, analyst, Forrester Research
The regulatory filings also revealed that Xiaomi Chairman and CEO Lei Jun owns 77.8% of the company that he co-founded back in 2010. As we told you earlier this month, Lei Jun was named by Forbes Asia as its
Businessman of theYear for 2014
.
source:
Reuters