Xiaomi threatens legal action against unauthorized websites in India selling banned handsets
9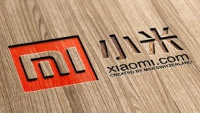 Thanks to
a patent infringement suit brought against Xiaomi in India by Ericsson
, the red hot smartphone manufacturer is limited in the country to selling its handsets powered by Qualcomm Snapdragon chips. That means that Xiaomi models powered by MediaTek processors cannot be legally sold in India.
Recently, Ericsson took Xiaomi back to court,
claiming that the latter was not abiding by the court's order
and was selling phones with MediaTek silicon inside. But Xiaomi said that these sales were being conducted by third party websites that are not authorized to sell Xiaomi phones. Now, Xiaomi is taking legal action against these rogue retail sites. One such site,
Xiaomishop.com
, has already been shut down.
In India, only Flipkart and Airtel are authorized to sell Xiaomi smartphones. The manufacturer said that it will take legal action against the remaining four or five unauthorized websites selling its wares. Meanwhile, with Foxconn as a partner,
Xiaomi is looking to build a factory in the country
that will help it more easily comply with Indian law.
"They're infringing on trademarks and they're making the world believe that it's a genuine Xiaomi site, which it is not. The products sold on these websites are not meant for India and are sold at significantly higher price points. We have written to them multiple times, and we will be taking legal action against them."-Manu Jain, head of India operations, Xiaomi
source:
EconomicTimes
via
AndroidAuthority