Xiaomi founder says his company is a "world leading innovator", plans to file for tens of thousands of patents each year
34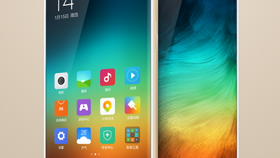 As you may have heard, today Xiaomi announced two new smartphones aimed to compete with the likes of
iPhone 6 Plus
and
Galaxy Note 4
: the
Mi Note
and
Mi Note Pro
, the latter being the company's first handset to have a Quad HD (1440 x 2560 pixels) display, as well as the first with a Snapdragon 810 processor and 4 GB of RAM.
Unlike in the past, Xiaomi can no longer be blamed of copying Apple, as the two Mi Note handsets stray away from iPhone-inspired designs (the new series has more in common with Samsung's Galaxy Note family, but that's another story).
According to BBC, during the announcement of the Mi Note and Mi Note Pro, Xiaomi founder and CEO Lei Jun tried to improve the company's image, as he doesn't want people to see it as the cheaper, Chinese version of Apple. Jun says that Xiaomi is a "world leading innovator" which filed for no less than 2,318 patents in 2014, 665 of them being international patents. Even more, Jun said that Xiaomi is planning to file for "tens of thousands of patents a year" - in an attempt to be recognized as an original company.
Despite the fact that it's currently one of the world's top 5 smartphone makers, Xiaomi has little to no presence outside of Asia. While this may change in the future, we're not expecting the Mi Note and Mi Note Pro to catalyze this change, as both handsets are likely going to be available only in Asia.