Wolfram Alpha+ pops up in Windows Phone Marketplace
5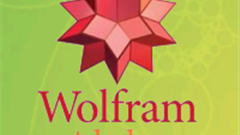 Wolfram Alpha+ just made its debut in the Windows Phone Marketplace. The 3rd party app enables users to enter queries and perform calculations.
The Wolfram Alpha+ app extends the native Windows Phone keyboard and adds an extra 18 specialized keys to make typing in formulas a snap. 2 of those keys can even be customized so you can tailor the keyboard to your personal needs.
The built-in calculator enables computations to be performed offline. It can simplify expressions entered into the search bar independent of an Internet connection.
Wolfram Alpha+ is available for free in the Windows Phone Marketplace right now.
Recommended Stories