Win a free Moto Surround or Moto Pulse from Motorola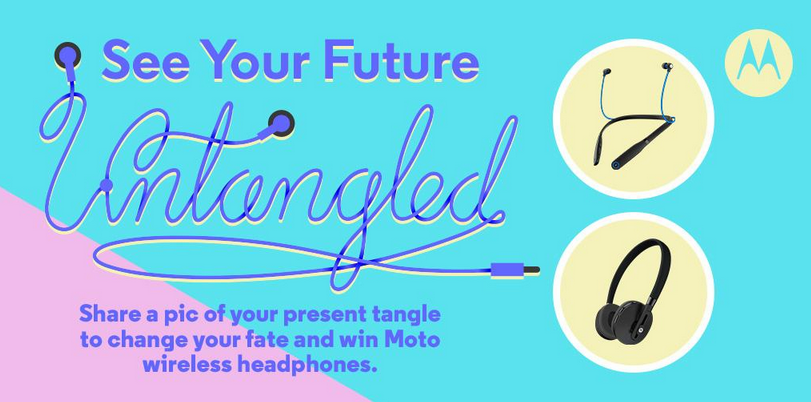 Win a Moto Surround or a Moto Pulse from Motorola
Motorola is giving away five Moto Surround wireless earbuds and nine Moto Pulse wireless headsets. For a chance to win, all you need to do is enter the Motorola Future Untangled contest. Because both devices are wireless, Motorola wants you to send them a picture of your tangled heasdset wires to their Facebook page, or via tweet to the Motorola Twitter account with the hashtag #FutureUntangled. You are limited to one entry per Facebook and Twitter account.
Your entry must be received by August 26th at 5pm EDT and entries are being accepted now. Yes, you do have to be a resident of the U.S. to enter. With the Surround valued at $69.99 each and the Pulse valued at $59.99, the total dollar amount of the prizes awarded will be $889.86.
Those selected from a Facebook post will receive a notice to email Motorola, and those who win from a Twitter submission will receive a return tweet asking them to contact Motorola. These notifications will go out between September 4th and September 11th. Good luck!
source:
@Motorola