What OS was your first smartphone based on?
95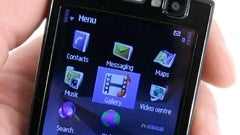 Most people probably have clear memories about their
very first smartphone
(after all,
the world's first smartphone ever
is only 21 years old). With that in mind, we're curious to know what OS was your first smartphone based on, so we're running a poll to find out.
Of course, we're expecting plenty of answers to include extinct Operating Systems. For example, many smartphone users must have owned at least one Symbian device in the mid 2000s (and even after 2010). As you may know, about a decade ago, Symbian was the dominant smartphone platform, being used not only by Nokia, but also by Samsung, Sony Ericsson, and other major companies. Symbian was discontinued in 2012.
Palm OS is another platform that was important in the last decade. Alongside BlackBerry (which, of course, still exists today), Palm was the go-to Operating System for users who wanted PDA / smartphones with full QWERTY keyboards. In 2009, Palm OS was replaced by webOS, which evolved into a platform that's now powering LG's smart TVs.
So, which was your first smartphone Operating System? Vote in the poll below, and sound off in the comments section if you have memories to share.