These were PhoneArena authors' first smartphones
40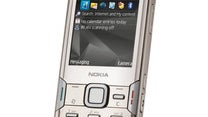 We don't really know what smartphones of the future will look like, and we're not entirely sure what they'll be capable of. Will they beam holograms in mid-air, will they bend and fold, will we be able to control them with our minds? We can only guess.
What we do know, on the other hand, is where our journey in Smartphoneland began – we all remember what owning a smartphone for the first time felt like. Today, we're reminiscing these days and we're sharing our memories with you in this nostalgia-fueled article. These were the first smartphones we ever owned.
Nick T.: HTC Touch Pro2
It was a lovely summer day in 2009 when I decided that I was going to buy a smartphone. At first, I was thinking of getting a BlackBerry of some kind, primarily because having a physical keyboard was still a must in my book. However, the couple of units I got to try at a store failed to impress me, so I had to look elsewhere. Eventually, I came across the HTC Touch Pro2 and fell in love with it. I thought that it was perfect! Little did I know what a laggy, bug-infested mess Windows Mobile 6.1 was going to be. Seriously, there were barely any apps on it that ran without issues.
Still, there were plenty of things about the HTC Touch Pro2 that I quite liked. One of them was the gorgeous display – probably one of the best one could get on a smartphone at the time. The slide-out keyboard was also a valuable asset as it allowed me to text back and forth effortlessly. And when I went out with my friends, I could show everyone the latest funny videos I had found on YouTube. Plus, I had access to Email, the web, Skype and Google Maps whenever I needed them, and that was super awesome.
To my disappointment, the Touch Pro2 turned out to be not as durable as I expected a $600 phone to be. Less than a year after getting it, a ribbon cable on its inside snapped, causing the screen to fail every time I slid out the keyboard. Several months later, the screen failed completely, so I ended up selling the phone for spares. It is probably at a better place now.
Alan F. and Victor H.: Apple iPhone

Alan F.:
My first smartphone was the OG Apple iPhone. I loved the html browser, the UI, and the way I could click on a phone number from the browser or Google Maps and the call could be made with a single click. I was also enthralled with the YouTube client. It also was slow running on EDGE, and there was no MMS feature. Limitations with EDGE meant if you were using your browser out and about, calls would go straight to voicemail. With these limitations, I sold the iPhone and bought the LG Voyager. I returned to smartphones with the release of the BlackBerry Storm. After that, I bought the Motorola DROID and it has been Android ever since.
Victor H.:
I was not sold on the idea of the 'Symbian smartphone' since I found most of those devices terribly slow and limited, offering little in excess of a good old feature phone, so maybe that's why I was sticking to feature phones all the way until I got to see the first iPhone. Many nay-sayers are quick to dismiss the iPhone, but the truth is that back in 2007 and 2008 every tech enthusiast I knew that had seen the iPhone couldn't find enough superlatives to describe it. I smirked and shook my hand in disbelief at all the hype until I got to test it at a store in downtown Baltimore in 2008: the iPhone was really mind-blowing. I wasn't a rich kid, so rather than buying a new one, soon after trying it, I got a used iPhone with a slight crack in the screen, but this did not prevent me from spending countless hours with this gadget, it was almost like a love affair. It was amazing to see a device run so smoothly and being able to touch a display to seamlessly navigate the phone, see photos on it, read webpages, all of that would take years to arrive on other phones. Even after a couple of years (I did stick to that broken-screen iPhone for quite a while), I could still compare it with a new Android phone and feel it was superior in terms of perceived smoothness of its performance. Eventually, though, I switched camp to Android after a few years – it felt like a much better value for the money, offering simplicity and customization options that we didn't get from Apple (oh, and how I detested iTunes), but I still have warm feeling for that original iPhone and keep it in a drawer at home (it still works!).
Peter K.: Nokia N82
The first smartphone I've ever used was the Nokia N82, one of the more popular representatives of Nokia's N-series device family. I got it back in late 2008 and used it for two wonderful years.
From the very first day, I loved this plump Symbian-powered phone and I easily got infatuated with its 5MP Carl Zeiss camera. It was the first Nokia phone to come with a xenon flash; there was also a sliding lens protector to keep everything safe, as well as a physical two-step shutter key. A pretty impressive package back in the day, if you ask me!
Despite my quick falling in love with the N82, not everything was perfect for me – in the beginning, I thought that I would eventually get used to the extremely minuscule and inconvenient buttons on the physical keyboard, but alas, this never happened. In fact, as time went by, I found myself deeply hating the keypad. Yuck.
What happened to the phone? It's hidden in a cupboard, still working – after all, it's a Nokia. I will always have a soft spot for it.
Paul K.: Sony Ericsson Xperia X1

My first smartphone was the Sony Ericsson Xperia X1. The thing I remember as a first impression is that I had a really tough time wrapping my head around how to operate it. Eventually, I began thinking of it as a "Pocket PC that just so happens to have phone functions" and things started clicking.

It was heavy, bulky, and its resistive touchscreen wasn't entirely too accurate, especially near the corners. To top it off, its Wi-Fi would turn off whenever the phone was on standby, which quickly destroyed my dream of being able to be constantly online on Skype. Still, I enjoyed being able to use it for Word documents and whatnot while on the go (Windows Phone 6.1!), and I have the fondest memories for the way its music player changed between different soft colors, depending on time of day.




Luis D.: HTC One V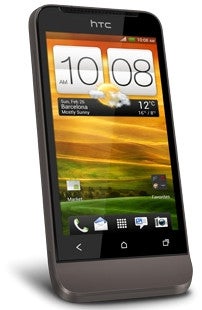 My first smartphone was the HTC One V. My feelings for it can be summed up as full-on "meh". It was the low-end model out of HTC's 2012 hero line-up, and as nicely designed as it was, it was frustratingly underpowered. I don't know who at HTC decided that ticking a single-core 1GHz chip with 512MB RAM inside a device that was to be sold next to the HTC One X and HTC One S is a swell idea. But the outcome was a fine-looking phone spec'd out on the edge of obsolescence.
The lively Sense 4 interface (on top of Android ICS) ate up most of the system resources, so running out of memory (accompanied by crashes, or the phone restarting upon accepting a call) was a daily occurrence. The final straw was pulled when HTC announced it won't be updating its 512MB RAM smartphones to Android Jelly Bean, which was utter nonsense of a decision. Thus, like so many before me, I busted the One V's bootloader open (enthusiastically voiding my warranty) and installed CyanogenMod. And hey, what do you know – the HTC One V did run Jelly Bean, and I even overclocked the frugal chip inside to 1.5GHz for a much needed performance boost. Overall, this is the story of how my love/hate relationship with HTC phones began.
Ray S.: HP iPAQ 514
My first smartphone was the HP iPAQ 514 (500 series) – a choice that I'd call a smooth transition into the world of smartphones. A smooth transition, because it wasn't really that different from the candybar feature phones that I had been using up to that point. Executed in a traditional candybar form itself, the iPAQ 514 was a no-frills phone with some smart functionality attached to it – mostly advanced business functionality like useful organizer features and email support.
Boy, was Windows Mobile a pain! Slow and laggy, buggy and glitchy. Still, it was great fun exploring the system and getting to know what's possible with it. I'd say I landed on a great device for first time smartphone owners – nice and affordable, yet allowing you to tinker with the software and try out mobile applications. And, although I was happy to move on to a much better device soon after, remembering the iPAQ 500 years later still puts a smile on my face.
Florin T.: HTC TyTN
Although I didn't buy it myself (I received it as part of my job back in 2007 / 2008), the HTC TyTN can be considered my first smartphone – or Pocket PC, as these were called back then. Heavy and bulky – this thing was 22 mm thick – the HTC TyTN ran Windows Mobile, which resembled a desktop version of Windows, rather than an OS developed for smartphones. The interface was somewhat intuitive only because I already knew what Windows was all about.

The slide-out QWERTY keyboard and the stylus pen were the things that I liked most about the TyTN. The stylus was a necessity anyway, since the handset's 2.8-inch QVGA resistive display wasn't too responsive to fingers. Other than browsing the web (which wasn't exactly a great experience), I've rarely used the TyTN's smart features like email or document editing. I was more interested in the multitude of games that were available for Windows Mobile. As for the camera, the 2 MP snapper of the TyTN was terrible, even in bright day. Still, I definitely enjoyed carrying the HTC TyTN around, though this was not enough to make me want a new Windows-based smartphone (a couple of years later, Android seemed like a better option).