We are looking for a new Author!
60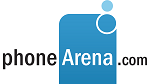 PhoneArena is looking for a new Author. If you are passionate and extremely knowledgeable about mobile technologies, then our message is dedicated to you!


The main tasks to be executed are:
Searching for and writing of short News stories;
Prepare articles/editorals;
Visit media events, representing Phone Arena.
Our requirements for the candidates are:
Passion about cell phones and in-depth knowledge about mobile communications;
Fluent in English (writing and speaking);
Ability to systemize information and convey it in an interesting way. Previous experience in writing for publication is a plus;
Ideally, to be available during regular business hours; part time is also an option.
If you think you are the perfect candidate, drop us an e-mail with:
Two samples of personally written news articles based on the following sources: source 1 | source 2. The news should be written in the Phone Arena style.
Short Bio showing your past experience with mobile technologies;
Description of your experience with different phone Operating Systems – how long have you used them and on which phones;
Your location and a time frame showing your free hours during each week day.

Please send the e-mail to the following address: phonearenajobs@gmail.com

Due to the large amount of applications we receive, we will not be able to reply to everybody. Thank you!