WSJ: Huge supplies of OLED screens for future iPhone models not likely to come on line until 2018
32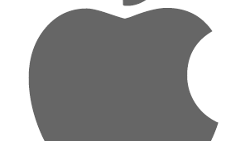 Starting next year with at least one iPhone model, the LCD screen used on Apple's iconic smartphone since day one is rumored to be replaced by an OLED panel. According to KGI Securities analyst Ming-Chi Kuo, there will be three 2017 iPhone models released next year, including one model made to celebrate the tenth anniversary of the handset.
It is that model that should have an OLED screen
instead of the LCD display.
The OLED panel should provide iPhone users with more saturated colors, sharper images and better contrast. Battery life could also see an improvement. With all of these features, why not use an OLED screen on all 2017 iPhone units? The answer to that has to do with the limited supply of such panels next year.
Apple is likely to be supplied by rival Samsung
, which is essentially the only small screen OLED supplier at the moment that could produce most of the number of panels that Apple would demand. But that is due to change.
Companies like LG Display, Japan Display and Sharp (owned by contract manufacturer Foxconn) are gearing up for 2018 when all iPhone models are expected to use OLED displays. Despite having to battle for Apple's business with the newcomers, Samsung is likely to have higher yields enabling it to remain Apple's first choice for OLED until 2019 at the earliest. After that, Sharp could have the inside track since it is owned by one of the contract manufacturers used to assemble the iPhone and iPad.
At least one iPhone model in 2017 is expected to have a front made completely of glass, with no buttons. The Touch ID fingerprint scanner is expected to be embedded under the display. With an edge-to-edge screen, this new design will cover all iPhone models starting in 2018, at the same time that the switch to OLED is complete.
source:
WSJ