Vizio to produce an Android-powered smartphone and tablet
5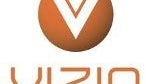 Television manufacturer Vizio has confirmed that they will be producing an Android-powered smartphone and tablet which is what an advertisement hinted at during Saturday's Rose Bowl football game.
The two mobile devices will be named the Via Phone and the Via Tablet (creative right?). The Via Phone seems to be aimed at some of the heavyweights of the smartphone world, with early specs like a 4-inch display and a pair of cameras (one on the front and the back). Apparently the phone has already been matched with a carrier, but that carrier will remain unnamed for the time being. Most other hardware specs remain a mystery.
The same goes for the specifications of the Via Tablet. At the moment, all that is known is that it will feature an 8-inch display and a pair of cameras. Furthermore, both devices are said to be coming to market with a "blessed" version of the Android software, possibly Honeycomb.
While it is possible that these devices could be shown off in their early form this week during CES, these are only two out of the dozens of mobile products that other manufacturers will be showing off. Tell us what you think in the comments below.
source:
Electronista