Virgin Atlantic passengers will soon make calls, tweet during flight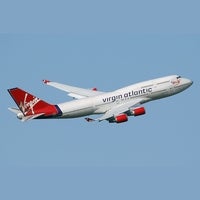 Passengers on board Virgin Atlantic flights from London to New York will soon be able to make
in-flight calls
straight from their mobile phones. The service will be available on the company's new Airbus 330s, with other aircraft to follow suit in the not-so-distant future. Providing the in-flight calls is a company called AeroMobile, which uses GSM technology for the purpose.
British Airways has been offering in-flight texting during flight for a while now. The service is available on select routes, yet placing calls is not possible. On the other hand, Virgin Atlantic will offer not only voice calls, but GPRS connectivity as well for keeping its passengers connected to the web.
Unfortunately, the capacity of the service is limited, and it wouldn't be surprising if only first and business class passengers are allowed to use it. Also, no calls will be permitted during take-off and landing. In addition, using the service will not be allowed within 250 miles from U.S. airspace.
By the end of 2012, in-flight calls will be available on 17 Virgin Atlantic planes and 10 or more routes. AeroMobile clarifies that while GPRS technology will initially be used for data connectivity, future upgrades are not out of the question. As far as pricing is concerned, rates similar to international roaming charges will apply.