Viewsonic outs a dual-SIM V350 Android phone and a dual-boot Windows 7/Android ViewPad 10Pro tablet
1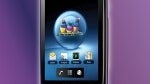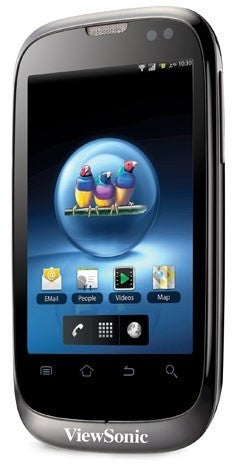 Viewsonic V350 dual SIM Android phone
Viewsonic is trying to stand out in the Android crowd, and it has done well today. The company just announced a dual SIM Android 2.2 phone, dubbed the V350.
The
Viewsonic V350
rocks a 3.5" capacitive touchscreen with 320x480 pixels of resolution and a 5MP camera. It is great that we are finally getting name brand smartphones that can support SIM cards from
two carriers simultaneously
, for those moments when one voice or data plan is just not perfect, or when you travel abroad and want to keep your default number, but call local numbers on the cheap with a prepaid SIM.
Another very interesting device is the next version of Viewsonic's dual-boot tablet. The
ViewPad 10Pro
is still booting both Windows 7 and Android (version unspecified), but it now comes with Intel's Oak Trail dual-core platform, which offers six hours of battery life in Windows mode, and much more when running Android.
The tablet will have a 10" screen with 600x1024 pixels of resolution, 3G connectivity, Wi-Fi, Bluetooth and GPS. The Viewsonic ViewPad 10s, which is the company's Tegra 2 Android tablet also receives a slight bump in specs by adding 3G connectivity to it, and being called the
ViewPad 10S 3G
.
No release date or price details as of now, but all three gizmos, the Viewsonic V350, the Viewsonic ViewPad 10Pro and the Viewsonic ViewPad 10S 3G will be previewed at the Mobile World congress in Barcelona in a few days, where we'll be to broadcast the events.
source:
Viewsonic

Viewsonic ViewPad 10Pro dual-boot Windows 7/Android tablet"&nbsp