Video shows you how to load the iOS 8 Beta on your iDevice now, even if you're not a developer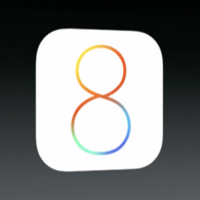 If you're just coming back to Earth from the afternoon Moon shuttle, you might be forgiven for missing all of the news related to WWDC. As we expected,
iOS 8 was introduced with a number of new features
including the Healthbook app. While Apple and the word "open" is rarely used in the same sentence, iOS 8 now will now support third party virtual QWERTY keyboards, and Touch ID will work with third party apps.
Apple is allowing registered developers to install the iOS 8 Beta. These are code jockeys that have paid the $99 fee that Apple asks for, and allows developers to find any changes that must be made to their apps But according to a video posted on YouTube by
iCrackUriDevice,
there is a glitch in Apple's Beta delivery system that will allow any iDevice currently powered by iOS
7.1
.1, to install the new OS
.
There are risks involved in doing this. You should backup your device as soon as you sync with your computer, just in case you want to return to iOS 7.1.1. Make sure that you have the latest version of iTunes loaded. Follow the directions on the video, and you will be bypassing the method Apple uses to disseminate Beta updates to its registered developers.
.
Patience is required, as you can see from watching the video. But if you like to be ahead of the crowd, the process might be worth the wait.
Thanks for the tip!
source:
iCrackUriDevice