Verizon's ZTE V66 tablet poses for the camera, struts dual-core and LTE
5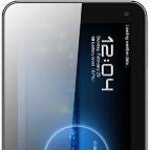 After Sprint leaked its upcoming
ZTE Optik
(V55) 7-incher yesterday, today is Verizon's turn. The 7" ZTE V66 was caught on tape, looking like a vanilla Android tablet, but under the hood we have 1.2GHz dual-core processor and
LTE connectivity
, while Sprint's ZTE model sports only 3G.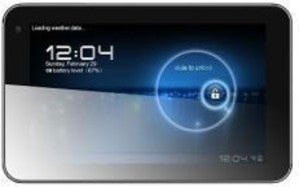 ZTE announced the V66 way back in late September last year, but nobody paid much attention to the dual-core 7 and 10-inch ones, since it also outed the quad-core T98 then, but here we go - the V66 is heading to Big Red, and it already passed the FCC in the process last month.
Other specs include 1280x800 resolution, which is pretty sweet on a 7" device, and Android Honeycomb from the start, which will hopefully be replaced with Ice Cream Sandwich at some point down the road.