Verizon's New Every 2 is changing to 18 months
25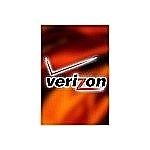 One of Verizon's most popular features and a certain way of maintaining a low churn rate is their
New Every 2
. Over the years it has changed, going from a flat $100 phone discount, to a $50 phone discount on plans over $34 and a $100 phone discount on plans over $79. Then this
February
it changed to a $30 phone discount on plans over $34 and a $50 phone discount on plans over $79. Customers could also "upgrade early" at 20 month, but starting next week the
period will be changing to 18 months
. So will Verizon be calling it "New Every 18 months"? Probably not. We just wish they'd go back and increase the phone discounts to what they use to be.
*Update - May 15: Some new information we have received specifies that the new 18-month period will be initiated as a test model for the Northeast region, applying to secondary lines only.
Thanks to SPRG for sending this in!