Verizon will be getting the Nokia Lumia 710, but it won't launch until April?
8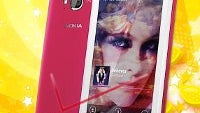 Already, we know that a couple of
4G LTE Windows Phones
are gearing to be making an appearance at this year's CES show, but now we're hearing word that
Verizon
is going to be getting a Windows Phone too in the future. Considering that the carrier has been sitting on the aging HTC Trophy as its sole Windows Phone offering, anything new is undoubtedly going to be perceived as a welcomed addition.
However, don't get your hope raised just yet, since it seems as though the device in question is merely something we're all too familiar with. Specifically, the juicy rumor hints that
Verizon
will be getting the
Nokia Lumia 710
– yes, the very same one that
T-Mobile intends to launch very soon
. Of course, Big Magenta has an exclusive on the device, and that's probably why Verizon won't be launching it until April 2012. As for pricing, it's unknown at this point, but when you take into consideration the $49.99 on-contract cost associated with T-Mobile's version, one could only expect to see Verizon making it free with a contract.
Unfortunately, Verizon's version of the Nokia Lumia 710
won't
be packing 4G LTE connectivity whatsoever, and instead, it's simply going to be your usual 3G enabled smartphone. Verizon customers hoping to see a premium Windows Phone are surely going to be bummed by the news, seeing that they're going to need to wait even longer before seeing that becoming a reality.
source:
WinSuperSite
via
WP Central