Verizon sold 2 million iPhones in Q3, 1.4 million LTE devices
99+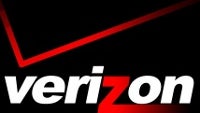 Verizon has just reported its quarterly financials and things are looking solid for the nation's biggest carrier, with only a slight miss at subscriber additions. The
earnings call and Q&A
that followed reveal some interesting details about what the carrier has achieved throughout the third quarter of the year.
For starters, Verizon sold
5.6 million smartphones
in this trimester with an impressive 2 million of them being the iPhone 4. Also 1.4 million LTE devices were sold and that's a big part of why carrier's profits are up on surging revenue from data. Big Red now covers 165 markets with LTE, reaching some 186 million Americans.
When asked about more details about
iPhone 4S sales
, which the carrier only started in Q4, not the third quarter it reported about, Verizon CFO Fred Shammo said that the carrier ran out the first day and results have been very pleasing, but gave no concrete number.
4G LTE
is also a major contributor and a differentiator for the carrier. Basically, Verizon is the only option for customers demanding more speed as AT&T is only starting to deploy its LTE service, while Sprint's WiMAX is noticeably slower and the Now Network has announced a transition to LTE which is not going to happen over a short period of time.
source: Verizon