Verizon and Niantic ink partnership to offer customers rare Pokemon, avatar masks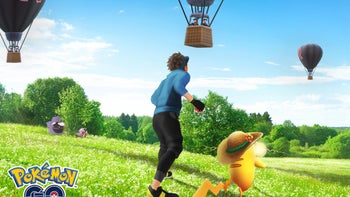 Verizon
and Niantic, the studio behind the Pokemon GO smash hit, have just
announced
a partnership that will benefit the carrier's customers, fans of the AR (augmented reality) mobile game.
New bonuses and limited events will be available to Verizon customers, such as an exclusive Pokemon GO Special Weekend event where they will have the chance to catch rare Pokemon and item rewards, as well as event spawns on November 7.
Also, Pokemon has introduced new masks, and Verizon customers can now get an exclusive hooded sweatshirt & mask set for their avatars. Furthermore, unlock sponsored gifts from Verizon will be offered to customers when they explore the virtual world to discover where they can get valuable in-game content via digital billboards.
Last but not least, Verizon customers will be among the first to get access to a multiplayer mobile AR game demo that will offer them a taste of the carrier's 5G power. Verizon customers who fancy hunting for Pokemon can enter the
Verizon UP portal
beginning October 20 to receive a code.
Then, they must enter the code on a
dedicated website
to get a ticket. To receive a medal confirming event participation, simply open the Pokemon GO game after taking the steps above. Make sure to play the game on November 7 from 11 am to 2 pm to catch all the rare Pokemon.