Android 9.0 Pie for Moto G6 goes live at Verizon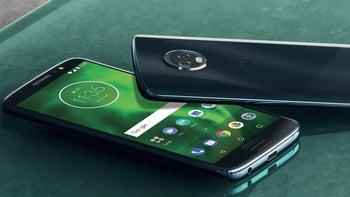 Verizon has just
confirmed
that it has released the long-awaited Moto G6 Android 9.0 Pie update. The information published on the carrier's website includes mentions the April security patch, as well as other improvements specific to Motorola smartphones.
Overall,
Moto G6
owners should notice important performance and battery improvements thanks to the refinements to Doze, App Standby, and Background Limits app that Google implemented in the update.
Also, Android Pie adds a redesigned Quick Settings, more streamlined volume controls, and an easier way to manage notifications, plus a lot of other new feature and improvements that are listed on the phone's support page.
According to Verizon, Android 9.0 Pie was released on June 6, but that doesn't mean that all
Moto G6
owners will receive the update on the same day. If you don't receive a notification message in the next couple of days, you can try to manually update the phone by heading to
Settings / About phone / System updates / Yes, I'm in
.
Make sure that you have enough storage though since this is a sizable download. Also, it's recommended to download the update via Wi-Fi, but you can definitely use Verizon's network as well.